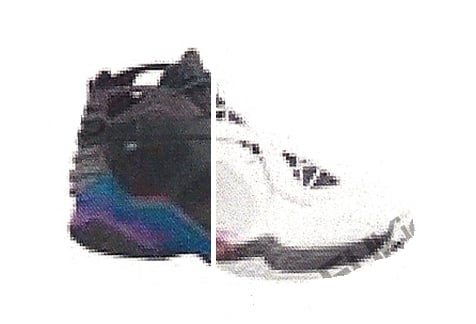 The Air Jordan 2.0's retooled design on a classic silhouette, which gave it some much needed modern day performance enhancements, looks to be only the beginning.

Here is our first look at the Air Jordan 8.0 which are set to release in 2012. Another revamped original with modern day performance features could be, in my opinion, a great touch for some of the most beloved designs from the Air Jordan Legacy series. I for one would love to be able to play in the Air Jordan VIII, as well as many other early AJ's, yet performance wise this wouldn't be the best choice.

Let us know how you feel on the possibilities of playing in a classic Air Jordan with performance enhancements as well as let us know which Air Jordan you'd love to see get the point 0 treatment… AJ 3.0 or 4.0 anyone?
Via EUkicks