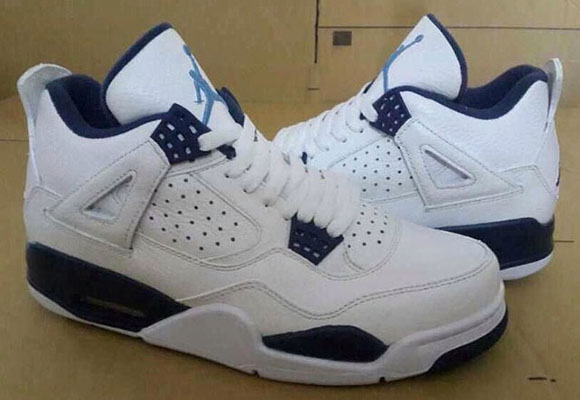 Some months back we saw high quality images from JB of the Air Jordan 4 Columbia retro which is apart of the brands remastered collection. Today more images leaked of the shoes giving us a taste of whats to come.
We know the quality of the images are not great, so we will say don't judge the material by these images but just some teasers.
As you know they originally released in 1999 and don't use the traditionally netting that the Air Jordan 4 comes with, but perforated leather.
We know 90% of you are excited about this release, but we will have to wait till 2015 to grab a pair.