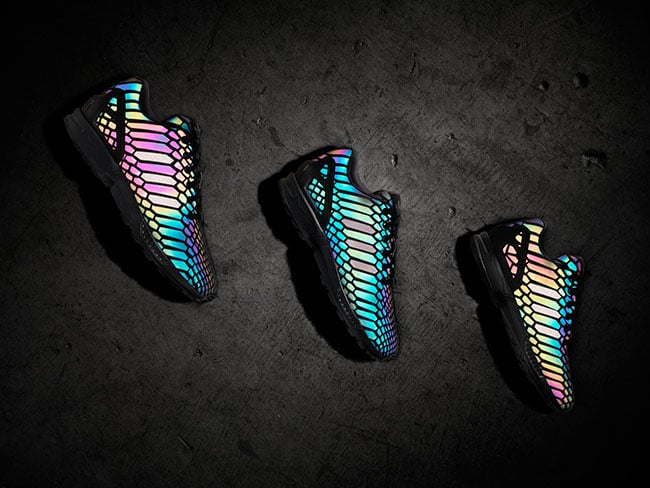 adidas Originals introduces the 'All Black XENO' ZX Flux, a new addition to the growing XENO collection.
The 'All Black XENO' ZX Flux is accented in an all-black colorway with black midsole, amplified with the XENO light responsive technology. In natural light, the all-black colorway appears in a rich matte-black finish, faint with deep shimmers of iridescent colors. But with the flash of a camera, the material explodes with bright colors, spanning the entire color spectrum.
The adidas ZX Flux Black Xeno will debut on November 27th, 2015 which is of course Black Friday. Select retailers, adidas.com and adidas Flagship locations will have them. Retail price will be $120 for adults while Junior sizes are priced at $90. Below you can check out the official images from adidas.