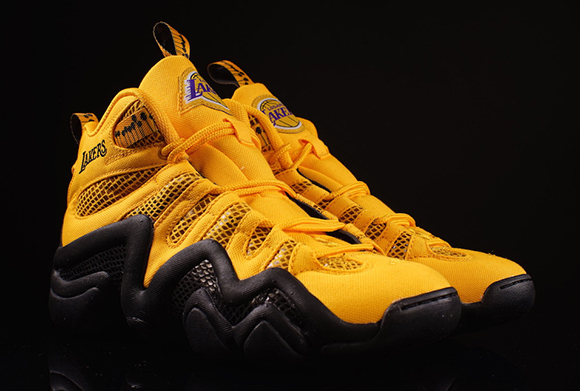 The Brooklyn Nets and New York Knicks have been treated to an adidas Crazy 8, but that was a couple months ago. No other teams have been featured, until today. Fitting as this used to be Kobe Bryant's signature model, the Los Angeles Lakers will now have their own.
Directly themed to match the team, the Lakers adidas Crazy 8 features yellow on the uppers and black on the midsole. Some of the other details presented is snake skin spread throughout and the Lakers logo on the tongue. On the tongue tab, heel and other small areas is palm trees, while 09 lands on the back which is the first year of their most recent back to back NBA Championships.
The adidas Crazy 8 'Lakers' is now available at Oneness for $125.