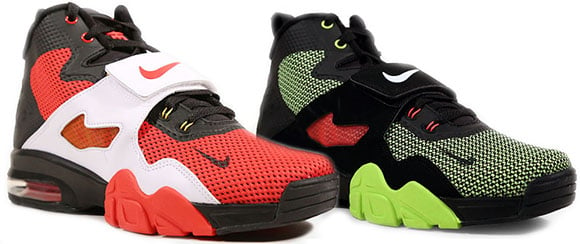 Although Scottie Pippen nor Penny Hardaway are still in the NBA, their signature series has picked up where they left off, but that's the NBA. Hitting a different sport, Deion Sanders who wore the Diamond Turf will also continue with the line. We now introduce to you the Nike Air Diamond Turf 6.
Since Sanders is no longer with Nike and associates himself with Under Armour, there won't be any attachments to the MLB and NFL player. What we find odd, Nike never announced the Air Diamond Turf 6, but they are now starting to show up at shops.
Two colorways are now available, black, chilling Red, white and metallic, possibly a tribute to his days playing for the 49ers. The second features black, white, hyper punch and volt. Each retail for $140 and are now available at Villa.