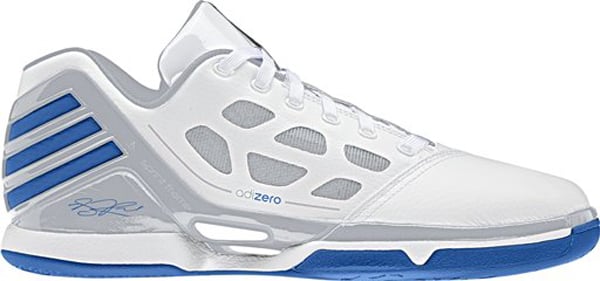 We've seen the adidas adiZero Rose Dominate and adiZero Rose 2, here we have 4 colorways (more after the jump) of the adidas adiZero Rose 2 Low.

Honestly, I love where adidas is headed in the performance category… especially for the guards. The adiZero Rose and adiZero 1.5 were both great shoes yet lacked a little aesthetic appeal in my opinion as far as the 1.5 was concerned. With Rose's second signature however, they look to be great both on and off the court. Its been a long time since I've seen an adidas shoe and my first thought was, I must have those!

What are your thoughts on Rose's signature line and more specifically, the adiZero Rose 2?
Via CK