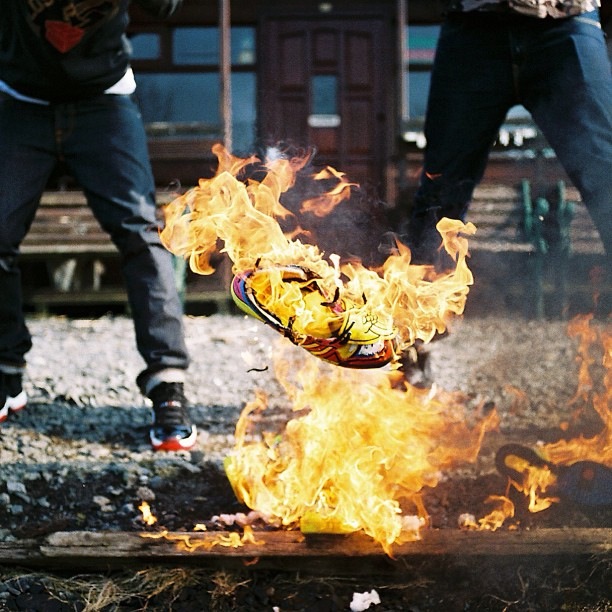 Los Hacheros is a streetwear company that is just starting out. The main purpose of them is to protect the core of the street culture. The streetwear scene currently, is full of pretentious and homogenised releases and the point of Los Hacheros is to kick back against them. Los Hacheros uses an axe as a symbol to skim out such releases. The Los Hacheros clothing line reflects this and is backed by their philosophy to eradicate mediocrity and substandard concepts. "Jeremy Scott has been 'embarrassing' the sneaker game for many years, and coupled with his blatant disregard for Santa Cruz we decided to issue some well deserved payback. We did it in the style of the Harlem Shake, with fire & axes," says Los Hacheros. Click here to view the video.
Los Hacheros expects to have release dates for their clothing line in April. Stay tuned to SneakerFiles for more information on Los Hacheros.
www.los-hacheros.com
Facebook
Instagram
Twitter
Los Hacheros aka The Axemen.
A streetwear brand with a love for sneakers, axes & pack mentality.