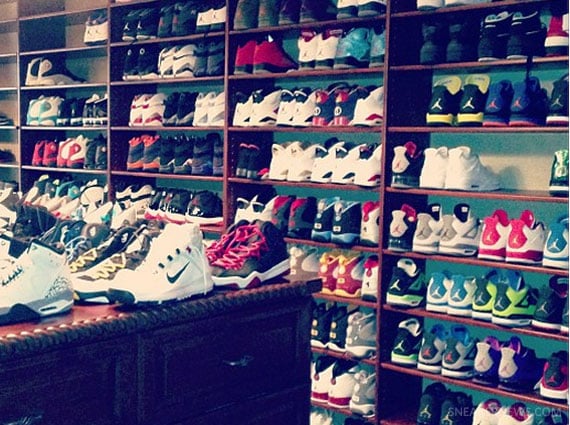 How sweet it must be to be a Jordan Brand athlete. Just imagine it, every pair of Jordans you could ever want seemingly at your fingertips. Chris Paul certainly understands as he lives every sneakerheads dream day in/day out.
While the Clipper guard rocks his signature Jordan kicks on court, his closet at home is full of heat that make any sneakerhead's eyes fly from their head. Thanks to his lovely wife Jada, who took a picture of what she calls just a portion of CP3's collection, we now have a brief look at just how difficult CP3's daily sneaker choice really is.
Air Jordan Retros galore, plus a slew of unreleased Air Jordan IV colorways fill the shelves of this bedroom now mini sneaker museum. But enough reading, check the pics and see if you can spot your favorite pair of kicks.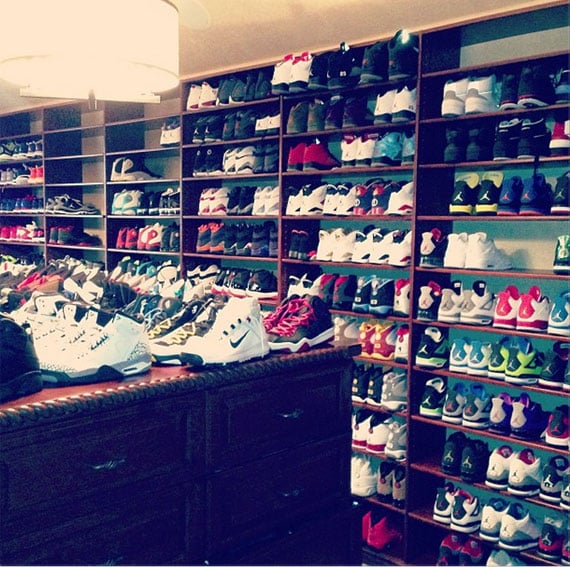 Via Instagram