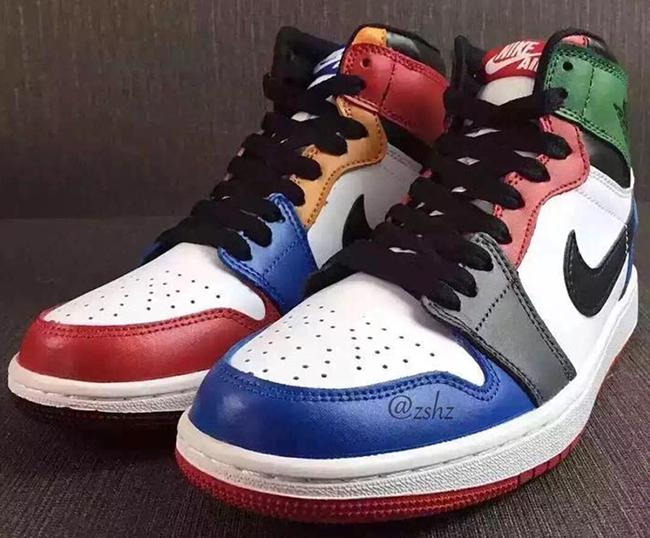 The Air Jordan 1 'What The' could be one of the brands top releases of 2016. However we can't give the shoes the title since actual images have yet to leak. We have seen a few different photoshops of them, with none being exactly right according to insider sources.
Based off one of the What The Air Jordan 1 renderings, there are already fakes floating around of the shoes. While we wouldn't think this is a big, it kind of is since the shoes have yet to leak. Especially since the fake model of the shoes is not like the retail version (according to sources).
The 'What The' Air Jordan 1 is confirmed to have inspiration from the 'Bred', 'Royal', 'Chicago' and 'Shadow' releases, so why is there Green and Orange?
While some are reporting that the Air Jordan 1 'What The' will release in July, they actually will not drop until Holiday season, around December. Below you can see more photos and make sure to watch out.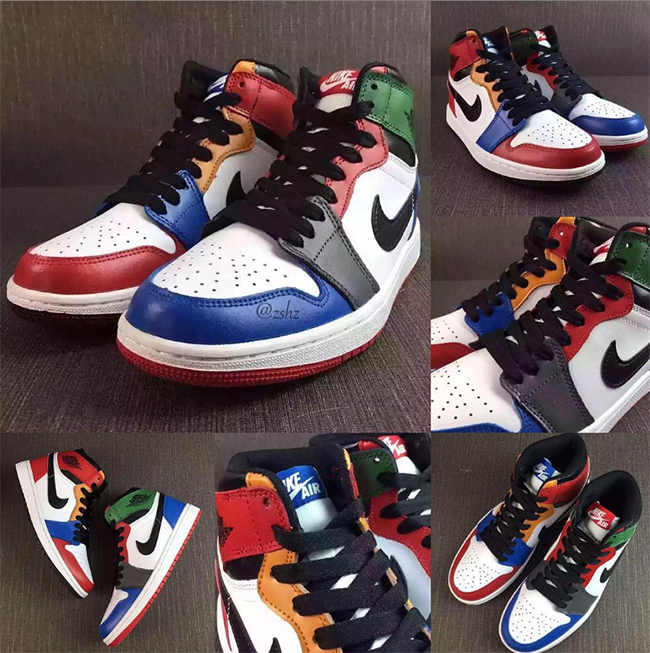 Source: zsneakerheadz