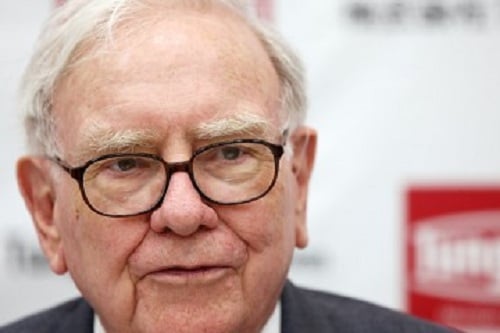 Have you taken a glance at Warren Buffett's portfolio lately? Well, you should probably note that he's the savvy businessman behind many successful partnerships and investments, philanthropic initiatives, and as of late, sneakers.
Ranked the 3rd wealthiest man in the world by Forbes, the 81-year old has something to rave about with an upcoming project featuring himself and shoe company Brooks. Brooks Sports, just one of the many holdings of Mr. Buffett's Berkshire Hathaway conglomerate, is ready to show off a special shoe, coming out just in time for the company's annual meeting on May 5 in Omaha.
Not only will the event highlight Brooks' 34% growth in 2011, but the company will debut the high-performance running shoe that pays homage to Mr. Buffett. For those shareholders in the company, they'll get a kick out of the cartoon-filled sneaker that features a one-of-kind iteration of the billionaire himself.
In short, you can expect the same great design and quality to come out of this shoe that will be made available in limited quantities to attendees of the event.