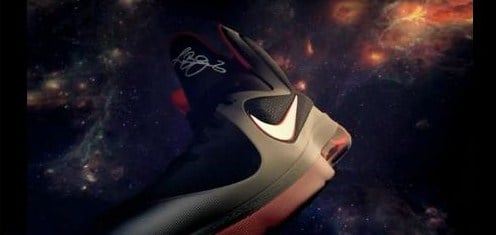 With the release of LeBron James' 9th signature sneaker tomorrow,  Nike has put together some very creative visuals to promote the launch. More than anything we've ever seen before, we can only help but watch in amazement as we get a glimpse of what's said to be the most advanced basketball shoe of our time.
Does the sneaker live up to the hype? Will you be lacing up in a pair of Nike LeBron 9's soon?
"A fusion of the best elements that Nike Basketball has to offer, the LEBRON 9 is unlike anything you have experienced.
Lock down. Lift off. Revolutionize your game."