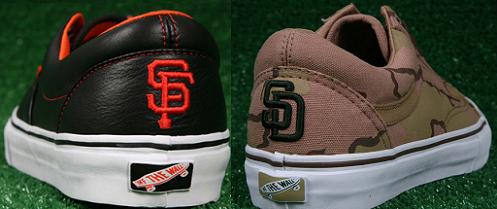 After showing you the NL East Vans Vault LX Opening Day sneakers for the Washington Nationals, Florida Marlins, Atlanta Braves, Philadelphia Phillies, and New York Mets, now it's time to head out west. One new addition to this collection is the San Francisco Giants Vans Vault Era LX in the team's black and orange colors, with the all-white sole we're accustomed to seeing. You'll be able to try and cop one of the 12 pairs that will be made available (along with a matching jersey) from the HUF store in San Francisco on April 9.

Also pictured here is the San Diego Padres Vans Vault Old Skool LX inspired by one of the team's alternate jerseys. Both the shoes and the matching jersey that'll also be available for sale come in a camouflag pattern including different shades of both brown and green. For those of you that are Padres fans, you can try your luck at snagging one of the 12 pairs that'll go on sale from Blends in San Diego on April 12- the date of San Diego's home opener.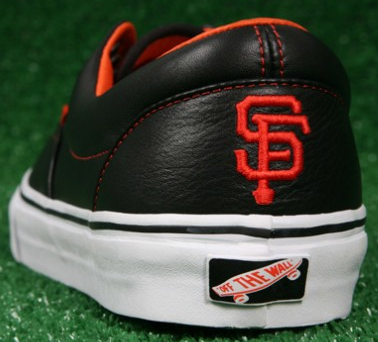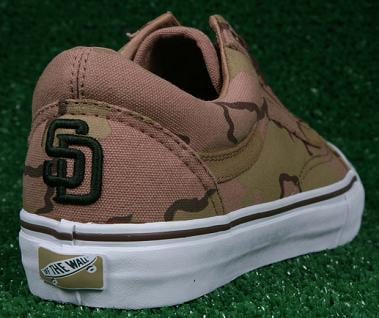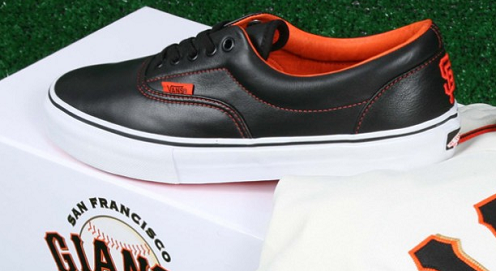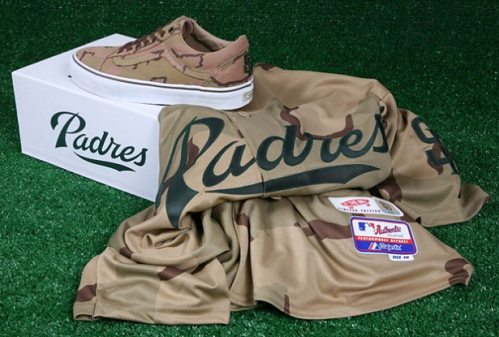 Via SneakerObsession.