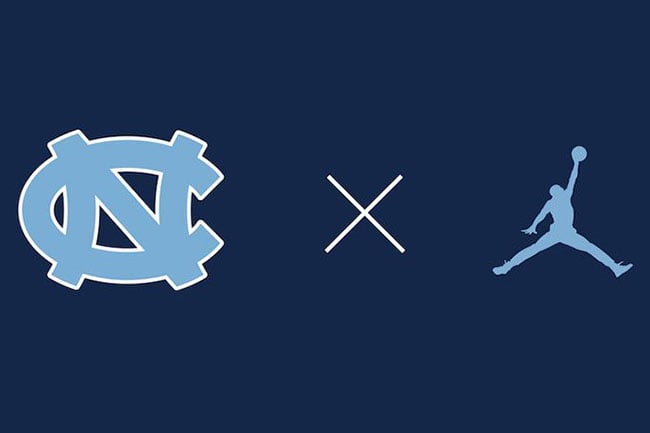 Jordan Brand and the University of North Carolina, two brands with a history of greatness, have agreed to expand their partnership to make UNC the second collegiate football program to represent the Jumpman on the gridiron, the first being Michigan.
The Tar Heels' successful and storied basketball history spans generations and includes numerous memorable moments like Michael Jordan hitting the game-winning shot for UNC in the 1982 National Championship game.
Now a new chapter in this celebrated partnership begins, as Jordan joined UNC head football coach Larry Fedora at halftime of the Carolina-Duke men's basketball game to officially announce plans to bring the Jumpman to Kenan Memorial Stadium this fall.
"I'm happy to extend the Jordan Brand relationship not only for the game of basketball but for the game of football," says Jordan. "I am extremely proud in terms of what Coach Fedora has done for the football team and I think bigger and better things are about to happen."
"We're excited to partner with Michael Jordan – the greatest athlete of all-time – to bring the Jumpman into the Carolina football program," says Fedora. "Michael's impact on the University of North Carolina and the sports landscape in this state is incredible. Our partnership will bring us a greater association with MJ and his brand on the football field moving forward."
The new look debuts on-field September 2 during the Tar Heels' home opener against the University of California Golden Bears.