With the Legend Blue Air Jordan 11s coming this weekend, we did some digging and thought a helpful guide to make sure you don't buy a fake pair from someone and make sure yours are real might make your Holiday season a bit nicer.
Some of the signs are easy to spot out, for example the shade of blue that is used. Others can go undetected which can make sure your pair is authentic.
1. Jumpman Position and the Color used

2. Size and shape of the '23' on the heel

3. Shape of the tag inside of the tongue

4. The color of the outsole, could be brighter (shown) or darker

5. Edges around the patent leather can be off

6. Color, shape and positioning of the Jordan tag on the tongue

Other Ways to tell if your Air Jordan 11 Legend Blues are Fake
Price: If this price is to good to be true, then probably is. Retail is $200 so why would a website offer the shoes for cheaper?

Other Shoes: If any of the other shoes on the website are fake, meaning a colorway that has never released, then they are all fake.

Full Size Run: If the website has a full size run available on rare or older Jordan's, while selling for a cheap price then the website is fake.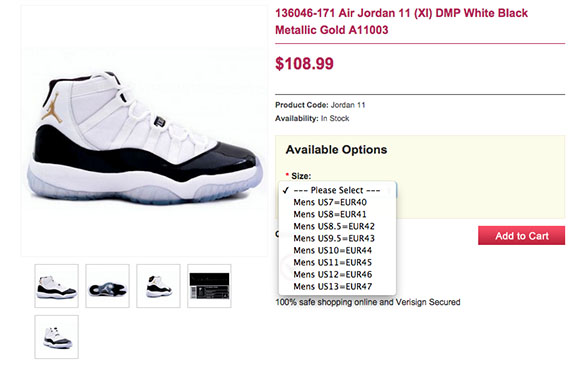 The Box: If the box is beat up, colors off, they are fake.

Overall Shape: If the overall shape of the shoes is off like if the patent leather is to high then they are fake.

Source: @xclusive23 (for images of the side by side comparisons)