Supra x Erik Ellington: The Vega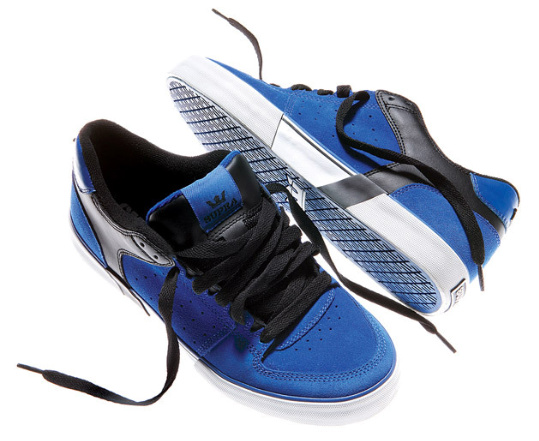 Supra sponsored skater Erik Ellington recently displayed his latest board shoe, The Vega. The low profile model is toned up in blue suede and features a black ankle collar. The shoe features a sticky, rubberized outsole and vulcanized toecap for improved flexibility on the streets. The Vega also incorporates a SupraFoam midsole, a resilient-material that offers up unmatched comfort and impact protection. The Erick Ellington Supra Vega will hit retail shelves sometime later this month! Image via Hypebeast.
Brian Betschart
Founder and Editor of SF, Brian is considered an expert when it comes to sneakers. Collecting since he was in elementary school, his collection has grown to over 500 pairs and counting. Brian has published articles since 2004, and in 2006, he decided to create Sneaker Files.