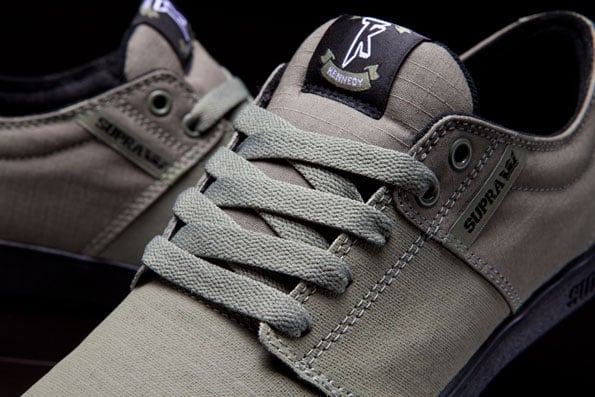 New from Supra are two colorways of Terry Kennedy's signature low-top Stacks.
First up is this olive green look. These rugged kicks sport Gunny TUF and ripstop canvas on the tonal upper while a lightweight black cup sole completes the look.
Now available for $70, you can pick these up from Supra and other Supra retailers across the country.