Supra NS Skytop – Patent Leather Red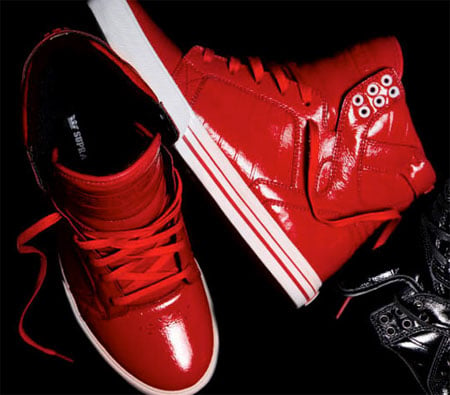 The Supra Skytop has definitely proved its potential with past and future releases that have caused quite a buzz, this Skytop is the latest to hit stores. Releasing under the Fall 2008 collection, the emerging Skytop is made up of a simple combination of a patent leather red upper along with a white mid-sole and lacelets. Available now at Factory 413.
Brian Betschart
Founder and Editor of SF, Brian is considered an expert when it comes to sneakers. Collecting since he was in elementary school, his collection has grown to over 500 pairs and counting. Brian has published articles since 2004, and in 2006, he decided to create Sneaker Files.