Like most weekends, this one is packed with releases starting from January 15th through the 16th from Nike, Jordan Brand, Reebok and more. Here you will find out what's coming out as well as where to buy.
While Friday has some pretty strong releases from Under Armour, like the Haight Street Curry 2, and adidas, BHM and Chinese New Year, Saturday is probably what most are looking forward to. Headlining the releases is Jordan Brand with the 'Denim' Air Jordan 4 and 'BHM' Jordan Westbrook 0. Nike also has a nice lineup as well, the KD 8 'Ocean Fog' and Air Cruz 'Memory of Mike' will debut as well as Concepts collaboration on the Nike Free Trainer 1.0. Last but not least is the latest collaboration with Kendrick Lamar and Reebok on the Classic Leather.
Note that we also added in Thursday's releases as well since they are still available at retailers, like the Nike Air Pressure, which is a surprise. Let us know below which pairs you plan on picking up this weekend.
Thursday, January 14th
[bscolumns class="one_half"]
[/bscolumns][bscolumns class="one_half_last_clear"]Nike Air Pressure
January 14, 2016
$300
Buy: eBay.com, NikeStore.com [/bscolumns][bscolumns class="clear"][/bscolumns]
[bscolumns class="one_half"]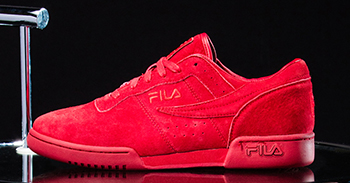 [/bscolumns][bscolumns class="one_half_last_clear"]Fila Original Fitness Tradition
Red
January 14, 2016
$75
Buy: Fila.com [/bscolumns][bscolumns class="clear"][/bscolumns]
[bscolumns class="one_half"]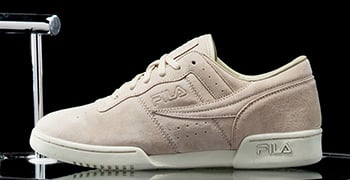 [/bscolumns][bscolumns class="one_half_last_clear"]Fila Original Fitness Tradition
Cream
January 14, 2016
$75
Buy: Fila.com [/bscolumns][bscolumns class="clear"][/bscolumns]
Friday, January 15th
[bscolumns class="one_half"]
[/bscolumns][bscolumns class="one_half_last_clear"]Nike Air Force 1 Low Chinese New Year
Summit White/Summit White
January 15, 2016
$130
Buy: eBay.com [/bscolumns][bscolumns class="clear"][/bscolumns]
[bscolumns class="one_half"]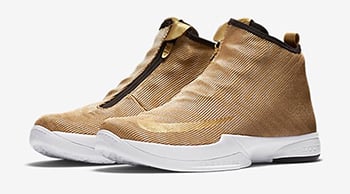 [/bscolumns][bscolumns class="one_half_last_clear"]Nike Zoom Kobe Icon
Metallic Gold/Black-White
January 15, 2016
819858-700
$170
Buy: eBay.com, NikeStore.com[/bscolumns][bscolumns class="clear"][/bscolumns]
[bscolumns class="one_half"]
[/bscolumns][bscolumns class="one_half_last_clear"]Under Armour Curry 2 Haight Street
Electric Blue/Midnight Navy-White
January 15, 2016
1259007-428
$130
Buy: EastBay.com, FinishLine.com [/bscolumns][bscolumns class="clear"][/bscolumns]
[bscolumns class="one_half"]
[/bscolumns][bscolumns class="one_half_last_clear"]Asics Gel-Lyte III Marble Pack
Black/Black
January 15, 2016
H627L-9090
$150
Buy: eBay.com, Endclothing.com [/bscolumns][bscolumns class="clear"][/bscolumns]
[bscolumns class="one_half"]
[/bscolumns][bscolumns class="one_half_last_clear"]Asics Gel-Lyte III Marble Pack
White/White
January 15, 2016
H627L-0101
$150
Buy: eBay.com, Endclothing.com [/bscolumns][bscolumns class="clear"][/bscolumns]
[bscolumns class="one_half"]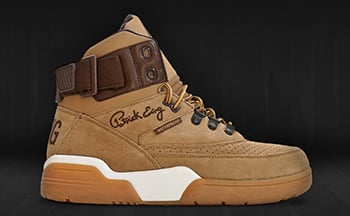 [/bscolumns][bscolumns class="one_half_last_clear"]Ewing Athletics Ewing 33 Hi
Sand/Pinecone
January 15, 2016
$125
Buy: EwingAthletics.com [/bscolumns][bscolumns class="clear"][/bscolumns]
[bscolumns class="one_half"]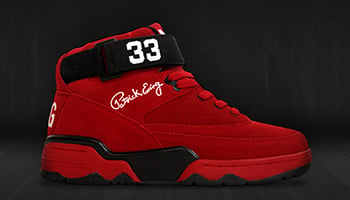 [/bscolumns][bscolumns class="one_half_last_clear"]Ewing Athletics Ewing 33 Mid
Red/Black
January 15, 2016
$110
Buy: EwingAthletics.com [/bscolumns][bscolumns class="clear"][/bscolumns]
[bscolumns class="one_half"]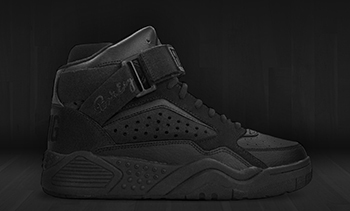 [/bscolumns][bscolumns class="one_half_last_clear"]Ewing Athletics Ewing Focus
Red/Black
January 15, 2016
$110
Buy: EwingAthletics.com [/bscolumns][bscolumns class="clear"][/bscolumns]
[bscolumns class="one_half"]
[/bscolumns][bscolumns class="one_half_last_clear"]adidas J Wall 2 Chinese New Year
January 15, 2016
F37132
$115
Buy: adidas.com [/bscolumns][bscolumns class="clear"][/bscolumns]
[bscolumns class="one_half"]
[/bscolumns][bscolumns class="one_half_last_clear"]adidas D Rose 6 Chinese New Year
January 15, 2016
$140
Buy: FinishLine.com [/bscolumns][bscolumns class="clear"][/bscolumns]
[bscolumns class="one_half"]
[/bscolumns][bscolumns class="one_half_last_clear"]adidas D Lillard 2 Chinese New Year
February 15, 2016
$105
Buy: adidas.com [/bscolumns][bscolumns class="clear"][/bscolumns]
[bscolumns class="one_half"]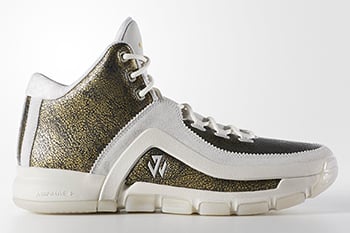 [/bscolumns][bscolumns class="one_half_last_clear"]adidas J Wall 2 BHM
January 15, 2016
AQ7958
$115
Buy: FinishLine.com [/bscolumns][bscolumns class="clear"][/bscolumns]
[bscolumns class="one_half"]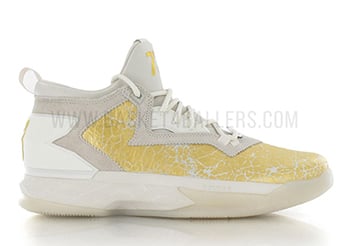 [/bscolumns][bscolumns class="one_half_last_clear"]adidas D Lillard 2 BHM
January 15, 2016
AQ7959
$105
Buy: adidas.com [/bscolumns][bscolumns class="clear"][/bscolumns]
Saturday, January 16th
[bscolumns class="one_half"]
[/bscolumns][bscolumns class="one_half_last_clear"]Air Jordan 4 GS Denim
Black/Vivid Pink
January 16, 2016
487724-408
$140
Buy: On eBay, NikeStore.com[/bscolumns][bscolumns class="clear"][/bscolumns]
[bscolumns class="one_half"]
[/bscolumns][bscolumns class="one_half_last_clear"]Jordan Westbrook 0 Premium BHM
Black/Metallic Gold
January 16, 2016
838817-035
$200
Buy: eBay.com, NikeStore.com[/bscolumns][bscolumns class="clear"][/bscolumns]
[bscolumns class="one_half"]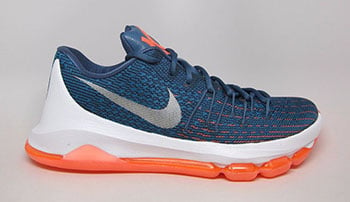 [/bscolumns][bscolumns class="one_half_last_clear"]Nike KD 8
Ocean Fog/White-Midnight Navy-Photo Blue-Bright Mango
January 16, 2016
749375-414
$180
Buy: eBay.com, FootLocker.com [/bscolumns][bscolumns class="clear"][/bscolumns]
[bscolumns class="one_half"]
[/bscolumns][bscolumns class="one_half_last_clear"]Nike Air Trainer Cruz Memory of Mike
Black/Bright Crimson-Tour Yellow-White
January 16, 2016
821955-001
$150
Buy: eBay.com, NikeStore.com[/bscolumns][bscolumns class="clear"][/bscolumns]
[bscolumns class="one_half"]
[/bscolumns][bscolumns class="one_half_last_clear"]Kendrick Lamar x Reebok Classic Leather
Steel/White-Gum
January 16, 2016
AR0586
$90
Buy: eBay.com, Reebok.com [/bscolumns][bscolumns class="clear"][/bscolumns]
[bscolumns class="one_half"]
[/bscolumns][bscolumns class="one_half_last_clear"]Concepts x Nike Free Trainer 1.0
January 16, 2016
Buy: eBay.com, CNCPTS.com[/bscolumns][bscolumns class="clear"][/bscolumns]