February is still fresh and the first weekend of the month will feature releases from Air Jordan, Nike, adidas, Reebok and Puma.
Friday's releases start us off with the Foamposite One 'University Blue', the first Foam of 2016 and the Reebok Question Prototype. For Saturday, Jordan Brand is coming with the Alternate 87 Jordan 1, Shadow Air Jordan 1 High KO and the Jordan Air Spike 40 'BHM'. Nike will then debut the kids exclusive Kyrie 2 'Court Deck', KD 8 'Perseverance' which will only release in China tomorrow and the Air Force 1 High OG 'Team Red'. Under Amour is dropping two pairs as well, both the Curry 2, one known as Elite and the other celebrates Black History Month. Following is the Nice Kicks adidas NMD along with other collaborations from Reebok and Puma.
Check out all of this weekends releases below and let us know which pair(s) are on your cop radar.
Friday, February 5th
[bscolumns class="one_half"]
[/bscolumns][bscolumns class="one_half_last_clear"]
Nike Air Foamposite One
University Blue/White-Black
February 5, 2016
314996-402
$230
Buy: FootLocker.com, eBay.com[/bscolumns][bscolumns class="clear"][/bscolumns]
[bscolumns class="one_half"]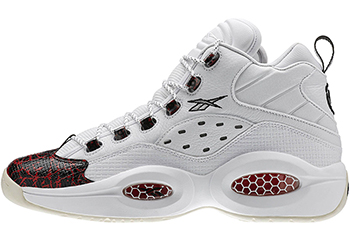 [/bscolumns][bscolumns class="one_half_last_clear"]
Reebok Question Prototype
White/Red-Black
February 5, 2016
V67907
$200
Buy: Reebok.com, eBay.com[/bscolumns][bscolumns class="clear"][/bscolumns]
Saturday, February 6th
[bscolumns class="one_half"]
[/bscolumns][bscolumns class="one_half_last_clear"]
Air Jordan 2 Alternate 87
Black/Gym Red-Black
February 6, 2016
834274-001
$190
Buy: FinishLine.com, On eBay[/bscolumns][bscolumns class="clear"][/bscolumns]
[bscolumns class="one_half"]
[/bscolumns][bscolumns class="one_half_last_clear"]
Air Jordan 1 Retro KO High Shadow
Black/Shadow Grey-White
February 6, 2016
638471-003
$160
Buy: FinishLine.com, eBay.com[/bscolumns][bscolumns class="clear"][/bscolumns]
[bscolumns class="one_half"]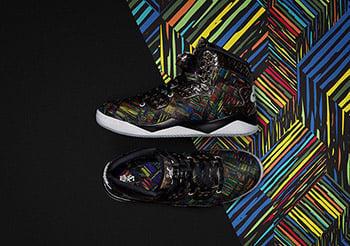 [/bscolumns][bscolumns class="one_half_last_clear"]
Jordan Air Spike 40 BHM
Black/White-Black-Voltage Green
February 6, 2016
836750-045
$180
Buy: FinishLine.com, eBay.com[/bscolumns][bscolumns class="clear"][/bscolumns]
[bscolumns class="one_half"]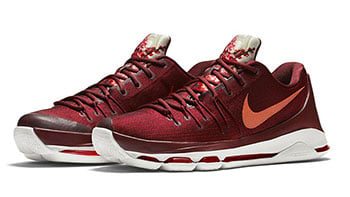 [/bscolumns][bscolumns class="one_half_last_clear"]
Nike KD 8 Perseverance
Team Red/Bright Crimson-White-Sail-University Red
February 6, 2016 (China)
800259-661
$180
Buy: eBay.com[/bscolumns][bscolumns class="clear"][/bscolumns]
[bscolumns class="one_half"]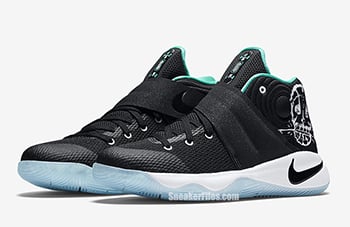 [/bscolumns][bscolumns class="one_half_last_clear"]
Nike Kyrie 2 GS Court Deck
Black/Black-Hyper Jade-White
February 6, 2016
826673-001
$100
Buy: FinishLine.com, eBay.com[/bscolumns][bscolumns class="clear"][/bscolumns]
[bscolumns class="one_half"]
[/bscolumns][bscolumns class="one_half_last_clear"]
Nike Air Force 1 High Retro QS
White/Team Red
February 6, 2016
743546-106
$140
Buy: FootLocker.com, eBay.com[/bscolumns][bscolumns class="clear"][/bscolumns]
[bscolumns class="one_half"]
[/bscolumns][bscolumns class="one_half_last_clear"]
adidas D Rose 6 Home
Scarlet/Flat White-Core Black
February 6, 2016
F37129
$140
Buy: adidas.com[/bscolumns][bscolumns class="clear"][/bscolumns]
[bscolumns class="one_half"]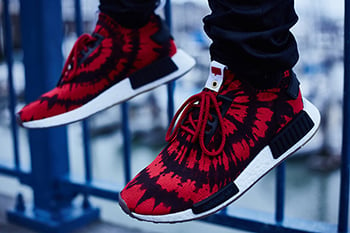 [/bscolumns][bscolumns class="one_half_last_clear"]
Nice Kicks x adidas NMD
February 6, 2016 (Nice Kicks SF Store)
$170
Buy: ShopNiceKicks.com[/bscolumns][bscolumns class="clear"][/bscolumns]
[bscolumns class="one_half"]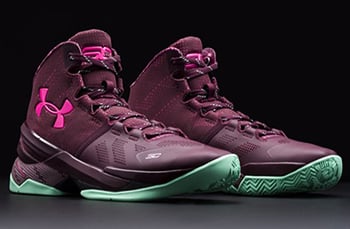 [/bscolumns][bscolumns class="one_half_last_clear"]
Under Armour Curry 2 BHM
February 6, 2016
$130
Buy: UnderArmour.com, eBay.com[/bscolumns][bscolumns class="clear"][/bscolumns]
[bscolumns class="one_half"]
[/bscolumns][bscolumns class="one_half_last_clear"]
Under Armour Curry 2 Elite
February 6, 2016
$130
Buy: UnderArmour.com, eBay.com[/bscolumns][bscolumns class="clear"][/bscolumns]
[bscolumns class="one_half"]
[/bscolumns][bscolumns class="one_half_last_clear"]
Concepts x New Balance Trailbuster
February 6, 2016
$135
Buy: eBay.com, CNCPTS.com[/bscolumns][bscolumns class="clear"][/bscolumns]
[bscolumns class="one_half"]
[/bscolumns][bscolumns class="one_half_last_clear"]
RISE x Puma Blaze of Glory Lost Ones
February 6, 2016
$145
Buy: eBay.com, Rise45.com[/bscolumns][bscolumns class="clear"][/bscolumns]
[bscolumns class="one_half"]
[/bscolumns][bscolumns class="one_half_last_clear"]
Reebok x Publish Brand Furylite Dark Desert Project Pack
February 6, 2016
Buy: Publish Brand[/bscolumns][bscolumns class="clear"][/bscolumns]
[bscolumns class="one_half"]
[/bscolumns][bscolumns class="one_half_last_clear"]
Monkey Time x Puma Blaze Of Glory Secular Change
February 6, 2016
Buy: Monkey Time[/bscolumns][bscolumns class="clear"][/bscolumns]
[bscolumns class="one_half"]
[/bscolumns][bscolumns class="one_half_last_clear"]
Packer Shoes x Reebok Furylite Four Seasons: Winter
February 6, 2016
Buy: Packer Shoes[/bscolumns][bscolumns class="clear"][/bscolumns]
[bscolumns class="one_half"]
[/bscolumns][bscolumns class="one_half_last_clear"]
Stampd x Puma Blaze Of Glory Pack
February 6, 2016
Buy: Stampd[/bscolumns][bscolumns class="clear"][/bscolumns]
[bscolumns class="one_half"]
[/bscolumns][bscolumns class="one_half_last_clear"]
Sneakersnstuff x Puma Swedish Camo Pack
February 6, 2016
Buy: SNS[/bscolumns][bscolumns class="clear"][/bscolumns]