Sneaker Grail Rug by Spilled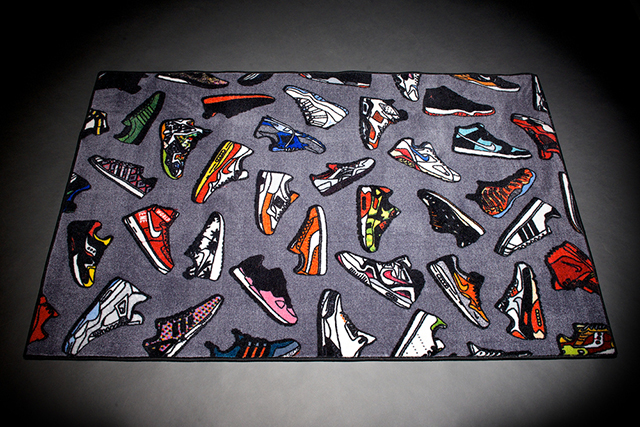 Yesterday we showed off a Lego Air Jordan 11 and Wood Clock, all inspired by the sneaker community of course. It's obvious that sneakerheads want to show off their passion not just by wearing fresh kicks but other things that can fill our home. Spilled has just released a rug called 'Sneaker Grail' which can fit nicely into any home.
While the Sneaker Grail Rug may not have your grails on them, they do feature some of the newer and popular releases. For example we can see the SB Dunk High Tiffany, Laser 4s, Bred 11s and many more to come. The rug is available in two sizes; 2′ x 3′ which will fit inside a closet and retails for $99. The second is larger and comes in at 4′ x 6′ which will cost you $249. Each are limited, with the smaller having 100 units and the larger at 50. As well, each is numbered, stain resistant and no-slip vinyl backing.
You can purchase one of the Sneaker Grail Rugs now at Spilled.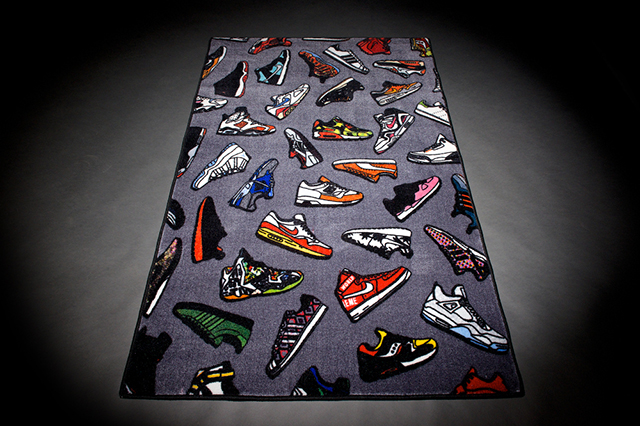 Brian Betschart
Founder and Editor of SF, Brian is considered an expert when it comes to sneakers. Collecting since he was in elementary school, his collection has grown to over 500 pairs and counting. Brian has published articles since 2004, and in 2006, he decided to create Sneaker Files.