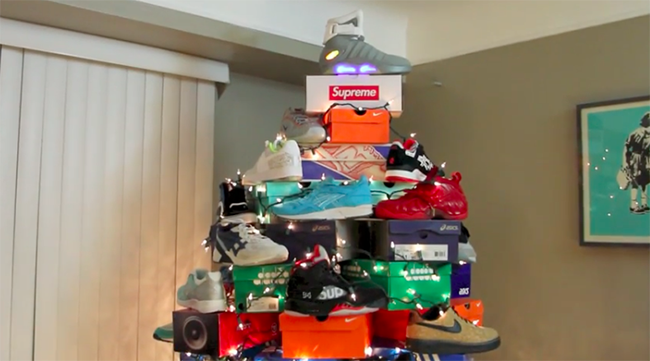 You may have seen a few videos of Conor who gets pranked by his dad. One of the latest videos, Conor gets tricked into believe he received a fake pair of the Supreme x Air Jordan 5, the best part was the look on his face. The two are now back, but this time they didn't make a prank video.
This time, Conor's dad went above and beyond by created a sneaker Christmas tree. His son wanted to have a Christmas tree for the holidays, but according to the video his Dad didn't really want one. From there he stacks sneakers boxes and pulls out a few pairs along with wrapping Christmas lights to illustrate a tree.
Below you can watch the full video and see Conor's reactions. Let us know what pairs you have spotted by leaving us a comment. How many of you would create a sneaker Christmas tree?