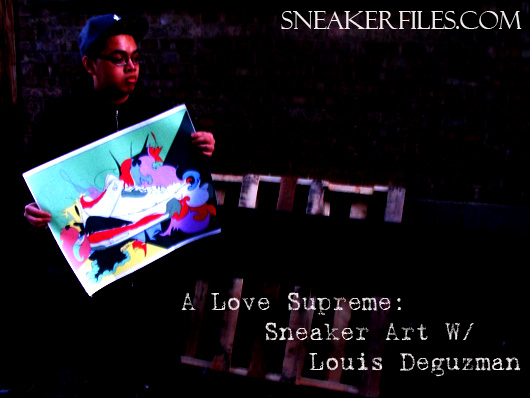 Being a Sneakerhead means more than just collecting, buying and wearing kicks. It is the dedication and contribution to the culture we all Love and sometimes, We often go in a daze and begin thinking about different ways to incorporate what we love in our everyday life and sometimes, it is done with the most powerful concept in life that we call art.
In this interview, Sneakerfiles introduces, 19 year old  Louis Deguzman. A Bloomingdale, Illinois Native who not only learned to express his passion for art at an early age by encountering aspects of  his everyday life, but found the passion for the sneakers he grew up seeing through art.
By Oscar Castillo aka Wreckinkickz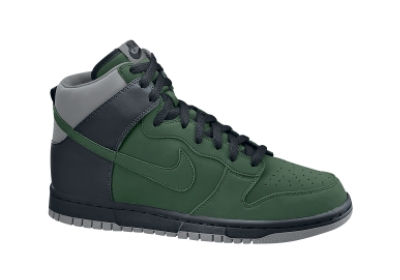 One aspect of life that inspired Louis Deguzman is of course, Sneakers. Deguzman developed a sneaker disorder throughout his childhood and began portraying his love for kicks on paper and doodled The Air Jordan XI in elementary school at age 12. Now, Louis uses digital canvases that portray his modern love for certain kicks like the Air Jordan III, Air Jordan XI and even His "Airness" Michael Jordan.
Air Jordan III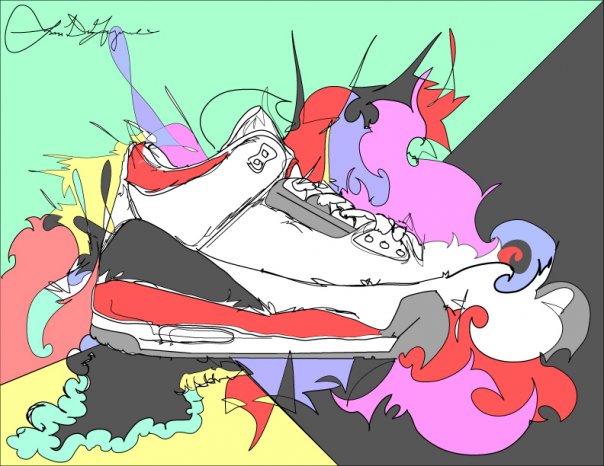 Sneakerfiles: So, Your young and talented and a lot of people your age tend to have similarities with portraying sneakers in art.  Tell Us Your Inspirations.
Louis Deguzman: My sneaker themed/based art,  is inspired by the die hard street scene in the Chi and of course the sneaker itself, ESPECIALLY Jordan's and since the major city next to the suburbs I reside in is Chicago, The Jordan game here is ridiculous.  But for me, its more than just a scene. Seeing Jordan's on peoples feet on the streets is like walking through a public art museum. You can admire the craft and beauty of a sneaker because to Me, J's are more than just a sneaker. It's an artifact of its own that definitely possess' that ART vibe to it. (I'm basically saying that its a work of art).
Air Jordan XI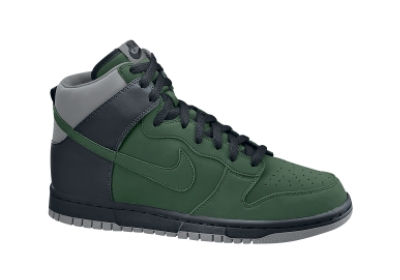 Sneakerfiles: What made You choose Sneakers to be portrayed on a Canvas?
Louis Deguzman: Well, growing up and being exposed towards a lot of dope sneakers,  made Me want to take certain kicks and make them look even more dope when its turned into a real work of art. People need to understand where our culture and world is at these days and basically expose what makes people like us gain goosebumps from.
His "Airness"
Last Words by Louis Deguzman
"The love and respect for the game has always been there, but the fact that I could turn a Jordan into art is a beautiful thing for me.  I also wanted to step into such a subject that would help raise Chicago up in the game, like I'm all about putting on for my city and reppin' it hard.  So I figured, why not do it in a way where I can express my art while bringing the city and people who've supported me?  Its all the love and drive I have for my passion and talents for art.  If it weren't for my family, friends and my other supporters, I really wouldn't know where I would be.  So if you wonder where my other inspiration comes from, its from all those individuals who've either liked or hated what I'm all about."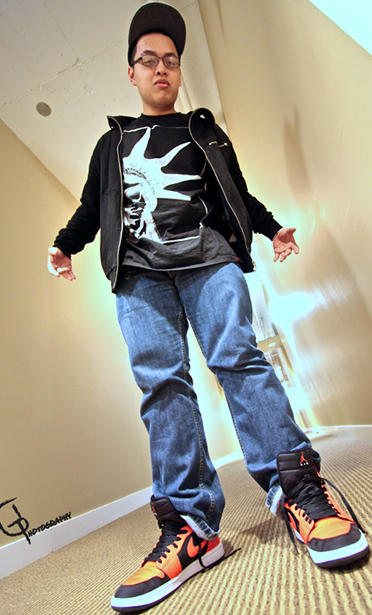 For more of Louis Deguzman's Artwork, Contact him at [email protected]