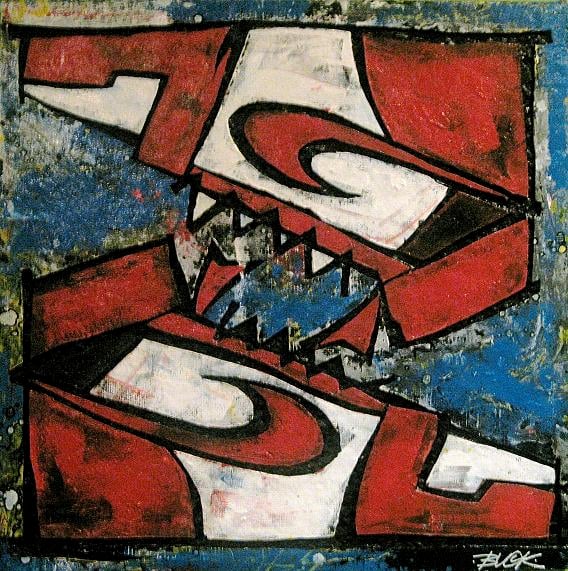 Joe Buck created some of the most recognizable artwork which include, but not limited to, De La Soul's album covers & Michael Jordan's restaurant logo.

For his latest piece, entitled Number 23, he references MJ once again in the form of what we all love… sneakers. This stylized piece incorporates the Air Jordan 1. A 24" x 24" acrylic on carved Homasote, this would make an awesome addition to any sneaker room or simply just as a decorative piece of art.

Take a look and let us know what you think.