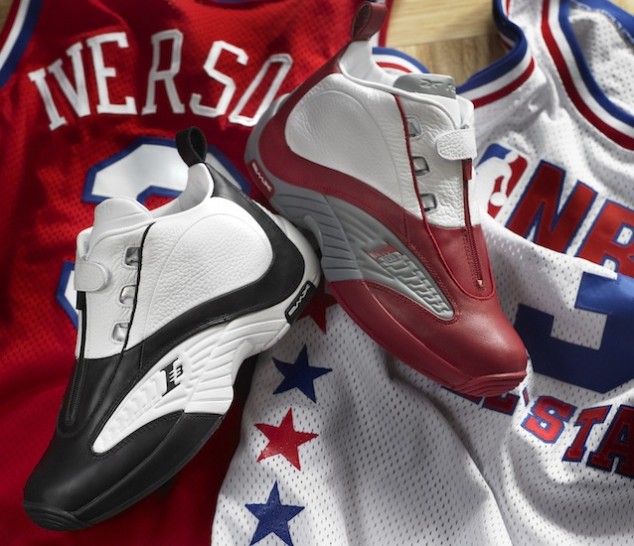 In a celebration of the upcoming 2012 retro of Allen Iverson's classic Reebok Answer IV, SLAM sat down with the former NBA star and Reebok's Global VP of Entertainment and Basketball, Todd Krinsky, for a look back at it's design and the MVP award-winning season in which AI donned the silhouette. A brief excerpt and choice imagery can be seen below while the write-up can be read in its entirety – alongside additional photos and video interviews – here.
There's a chance that the IV's might have become classics off the strength of AI's co-sign and MVP season alone. But it certainly helps that there is an iconic moment attached to them as well.
"I was just into the game at that point," Iverson said, setting the scene for the way he recalls his unforgettable crossover, jumpshot, stepover, of Tyronne Lue in Game 1 of the 2001 Finals. "We were battling during that game, me and him. Basically every time we played against each other, he always took a challenge when it came to me and tried to give his team what it needed to help them win. He stepped up to the plate, and I was hyped up at point.
"Once I hit the shot, he was right there and it was just a reaction. The strangest part about that is, me and him were big-time enemies when we played against each other; now we're the best of friends."