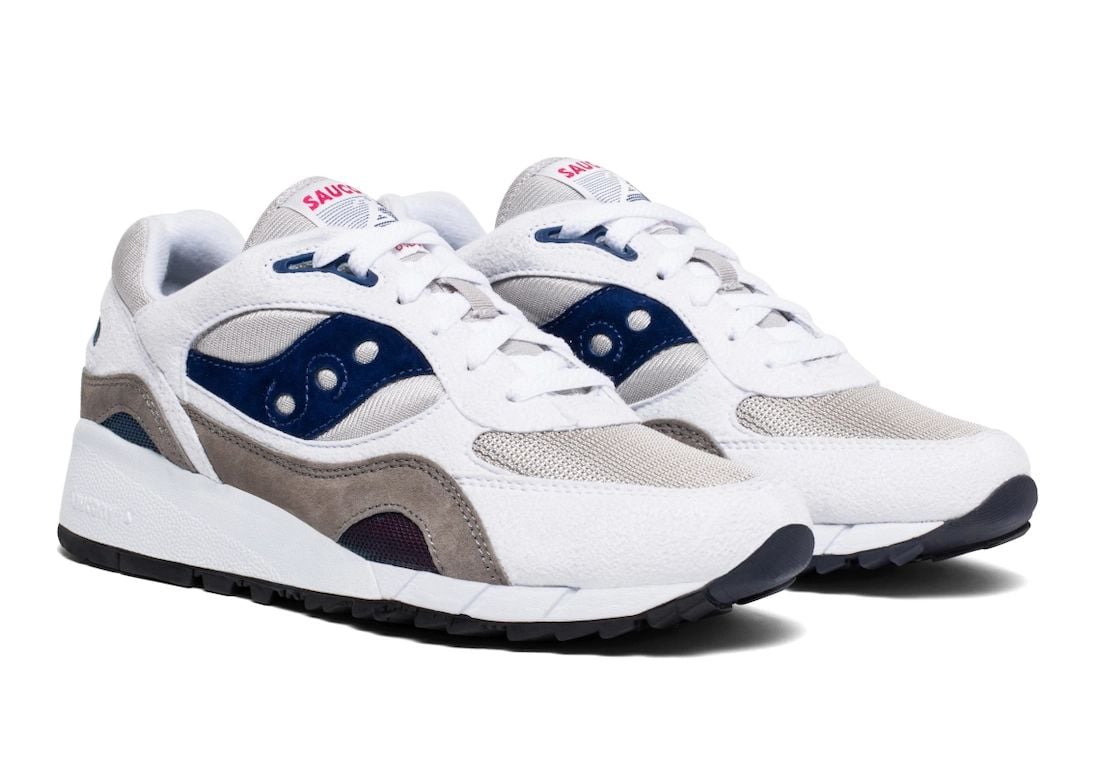 Next week, Saucony Originals will be celebrating the 30th Anniversary of the Shadow 6000 and releasing two new iterations of one of their most iconic styles, the Shadow 6000 OG and Shadow 6000 Pearl – both representing the brand's iconic sneaker heritage and authentic design.
Designed in 1991 for long-distance runners seeking the right balance between heel stability, flexibility, and forefront cushioning, the Shadow 6000 introduced an innovative sole unit and was one of the most comfortable performance shoes of its time. 30 years later, the design is still relevant and is one of the most iconic style staples in the Saucony Originals line. The Shadow 6000 OG retains its original colors from 30 years ago, in white, grey, and navy, where the Shadow 6000 Pearl is a limited-edition style, which features premium white leather, iridescent details, and mesh resemblant of an oyster net.
You can expect the Saucony Shadow 6000 'OG' and 'Pearl' to release at select retailers and Saucony.com on September 10th. The retail price is $100 for the OG and $130 for the Pearl. Below, you can check out more images that will give you a closer look.
Saucony Shadow 6000 OG
Release Date: September 10, 2021
Price: $100
Saucony Shadow 6000 Pearl
Release Date: September 10, 2021
Price: $130