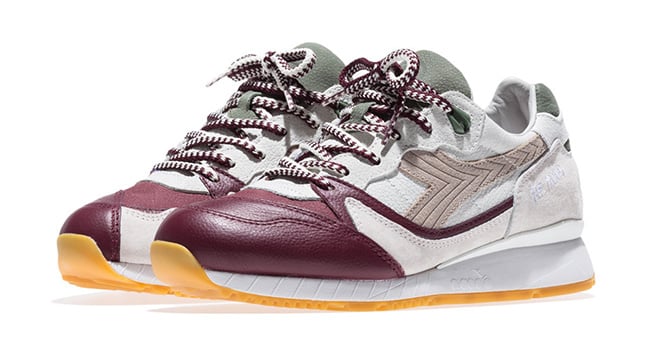 Ronnie Fieg has put his stamp of approval on many brands through the years but this time around he will connect with Diadora. The outcome on this upcoming release is the Ronnie Fieg x Diadora RF 7000.
While details are slim on this upcoming collaboration, we do know that Ronnie Fieg choose the Diadora 7000 as you can see. He was also hands on when it came to picking the material used. Featuring a white base, you can see purple hitting areas of the shoes which are then completed what looks to be a gum outsole.
Additional details for the Diadora RF 7000 in collaboration with Ronnie Fieg are yet to be announced, like a release date, price or availability. Once we learn of this info or have more images to share with you, we will update you. You can check out the photos we have for now below.
Update: Today Ronnie Fieg released the collaboration with Diadora, known as the RF 7000. The first 24 people that purchased through the website or app using UberRush were guaranteed a pair. As you probably guessed, this was a NYC exclusive release due to using Uber, however a wider release will take place on October 23rd, 2015 and will retail for $200.