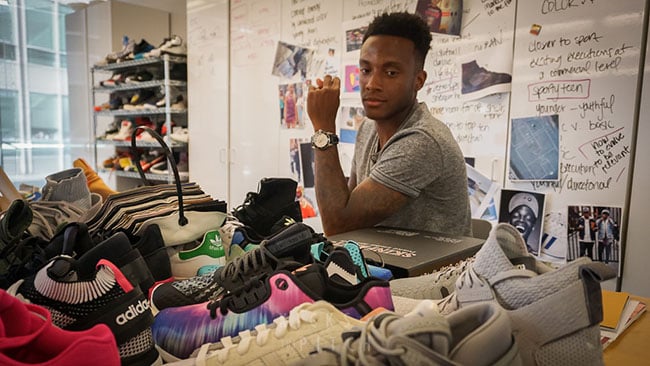 Rodney Wallace of the Portland Timbers was given the opportunity to sit down with adidas and create his own pair of sneakers.
There isn't much information on his creation like a release date, however the name of the upcoming launch will be 'Blood, Sweat, and Tears' and it appears that he is leaning towards the adidas Tubular Moc Runner. From the video, the shoes will come in predominate red while a personalized logo will be added to represent blood, sweat and tears. There also could be a black model, however what colorways actually hit stores is up in the air.
More photos of Rodney Wallace designing his own pair from adidas as well as a video can be seen below. Once additional details come to light for the Rodney Wallace x adidas launch, we will make sure to fill you in. Thanks to Kicks to the Pitch for the heads up.