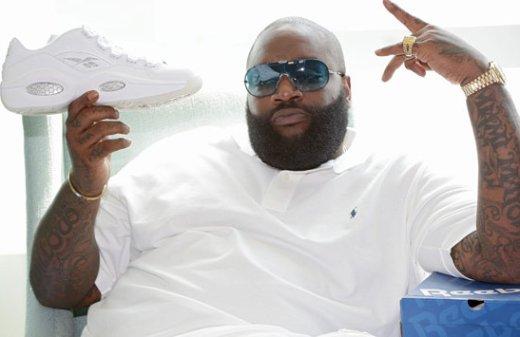 After learning that Reebok would end their partnership with Rick Ross back in April following an unfortunate incident involving the rapper and his alleged "date rape" lyrics on the widely popular song, "U.O.E.N.O", Rick Ross appears to be in good standing with the company once again as he's just released a new video introducing Reebok's Big Bank Center.
Despite feeling betray and losing millions in endorsements, MMG's front runner has since moved on offering a sincere apology to all of those who may have been affected, including his business partners. Currently, Rick Ross is gearing up to release his sixth studio album Mastermind and Self Made 3, an MMG compilation album. If rumors are true about Reebok and Rick Ross having joined forces again, then we've got ourselves a highly favorable situation. More or less, you can call it a boss move or, perfect timing.
Does Reebok owe it to Rick Ross? Is Rick Ross worthy of another shot with the footwear company? Check out Ross' new video below and drop us a note below on your thoughts regarding the situation. Stay tuned to Sneaker Files for more on this subject.