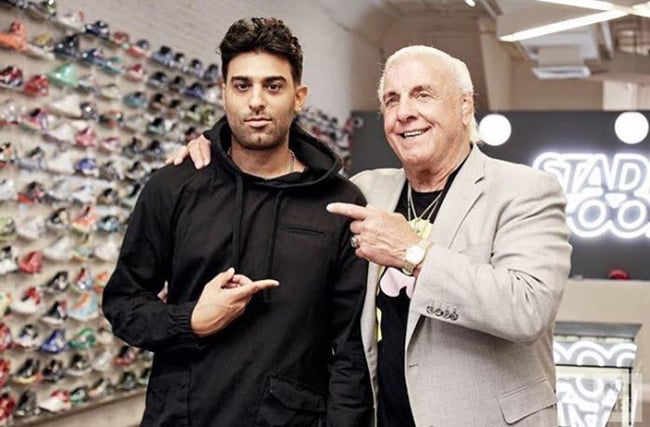 The Nature Boy Ric Flair stars in this weeks episode of Sneaker Shopping while connecting with Complex's Joe La Puma. The two make a stop at Stadium Goods in New York City to do some sneaker shopping and talk.
Nic Flair talks about him partying with Michael Jordan, but says that the best person to enjoy the nightlife with is Charles Barkley. He goes on to talk about buying Air Jordans all the time since he has four kids.
Below you can check out the entire Sneaker Shopping episode with Ric Flair and see what he picked up. Make sure to visit the comments section with your thoughts.