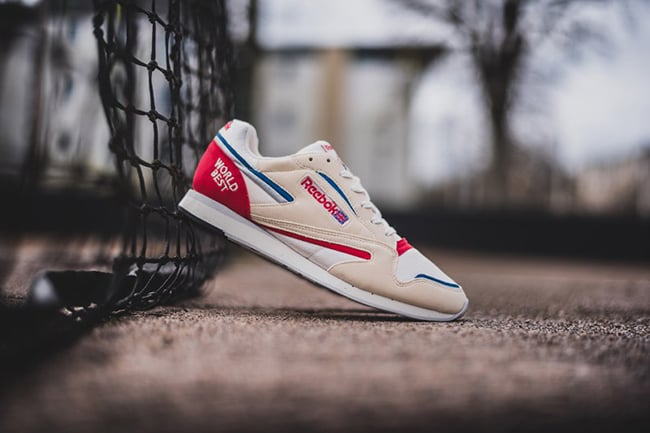 Reebok is once again digging in the creates of old designs and bringing back another classic, the Reebok World Best. At the time of release, they were made for running, however as times goes on, technology changes and now the shoes will be for lifestyle use.
While we can expect more color schemes to be available, the first features Chalk White and Paper White through the uppers. In addition, Red detailing is seen around the heel, branding and toe while Blue adds for a nice touch. The last detail is 'World Best' stitched on the side.
More photos of the Reebok Wold Best OG are shown below. As for a release, they are now starting to arrive at Reebok retailers overseas. You can currently grab them from Hanon for £75.00 which is about $106 USD. Limited sizes are available but additional locations should have them soon.
Reebok Wold Best OG
Colorway: Chalk/Paper White/Grey/Red