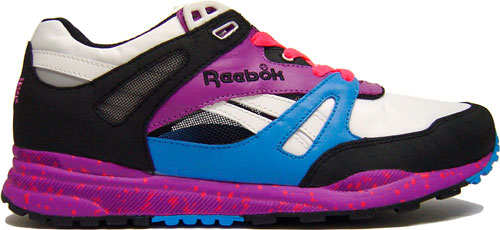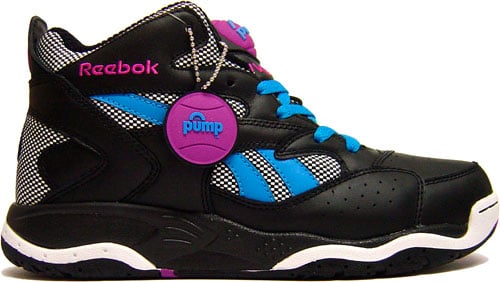 The Reebok Ventilator Elements White/Black/Bright Purple/Surf Blue/Laser Pink and the Reebok Pump D-Time in the "Black/White/Surf Blue/Bright Purple" colorway are now available at Purchaze.
The Reebok Ventilator features ripstop toe box, premium materials and smooth leather details, classic shape and a speckled midsole. The Reebok Pump D-Time features leather toe box, premium materials and mesh accents, classic shape and matching midsole with the "Pump" technology.
More pictures after the jump.