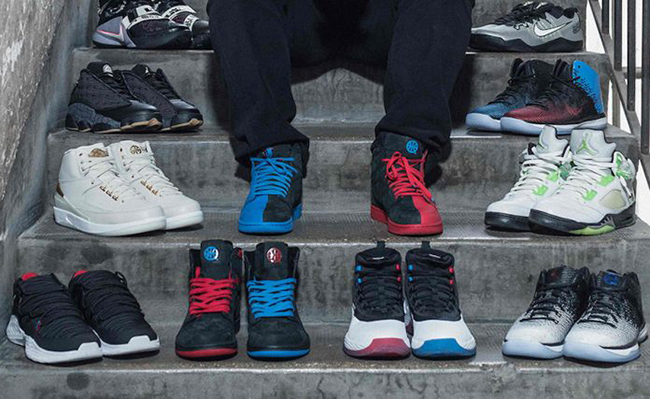 Since 2003, Hammadoun Sidibé and Thibaut de Longeville have been working side by side to set the stage for each season's main event. The two have created the one of the biggest and most respected street ball tournaments, known as Quai 54.
Combining New York's ABC Tournament vibes with a strong French street culture, the Quai 54 cocktail boasts incredible energy from stands to court and travels beyond basketball boundaries.
This is all to the credit of two men, who freed up some time in their busy agendas a few days before the 2017 edition to sit down and talk shop about their creation.
Continue to scroll below to check out more images. If you want to read the entire interview, click here. As a reminder, the Air Jordan 1 Quai 54 releases tomorrow. Let us know your thoughts in the comments section.