The second shoe in the Puma x Atmos Polar Pack is the Puma x Atmos Polar Bear Clyde. Drawing direct inspiration from the polar bears of the Artic the shoe features an off white nubuck upper and fur collar, while the blue ice sole represents the Polar Bear's natural habitat. The shoe comes with three sets of colored laces and have the Atmos "A" on the lace tips and heel. The Polar Bear is currently ranked as vulnerable and is considered to be facing a high risk of extinction in the wild.
Each shoe in the collection captures the unique characteristics of a specific animal, and features Mr. Iwago's photography on the removable insole. The name and habitat of each animal is on the reverse tongue and the outsole in both English and Japanese. The shoes were created in hopes of bringing attention to our impact on these endangered animals.
The Polar Pack will be on sale only at Atmos NYC and Ubiq in Philadelphia beginning on June 28th, look for the Asia Pack later this summer.

Puma x Atmos Polar Bear Clyde

Puma x Atmos Polar Bear Clyde

Puma x Atmos Polar Bear Clyde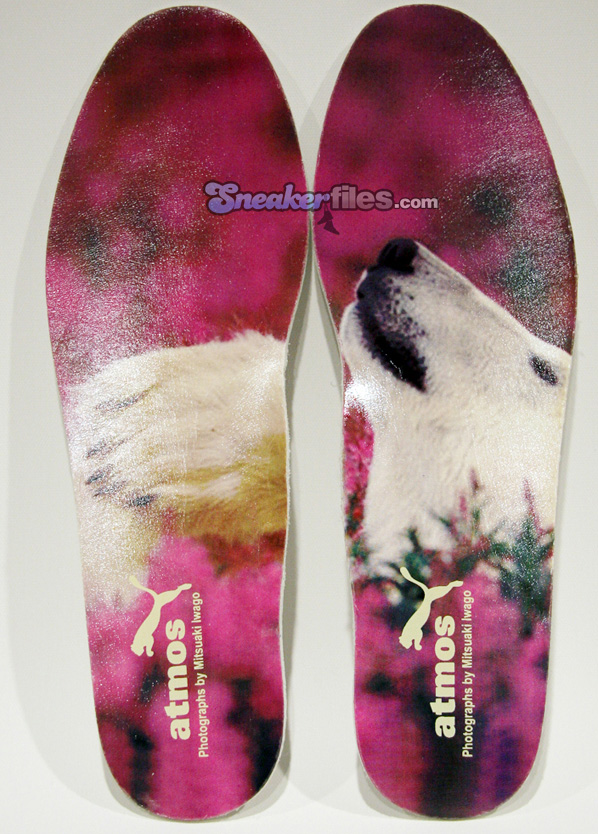 Puma x Atmos Polar Bear Clyde

Puma x Atmos Polar Bear Clyde