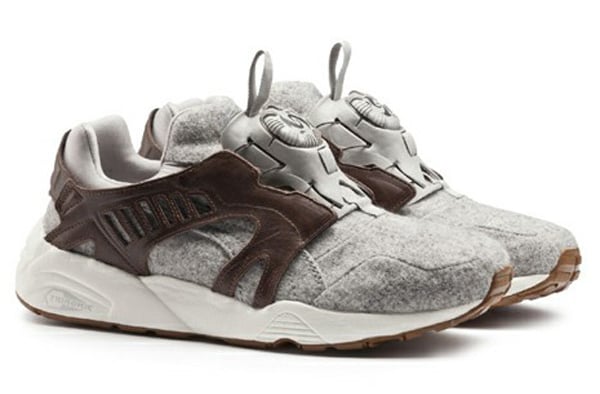 With the weather starting to cool down, Puma will have your feet ready for the Fall and Winter seasons. One of their newest packs that is coming soon is the Puma Disc Blaze 'Felt' Pack.
Each pair in the pack features a felt like upper which just looks warm. Two colorways form this pack which are black and potting soil brown. The two will share a white midsole along with a gum outsole.
Overseas retailers are expected to receive the 'Felt' Puma Disc Blaze pack during the month of October, while atmos being one of them. The United States and other parts of the world should receive their shipments in the coming weeks after. See below to check out more images of both pairs and while you're at it, leave a comment letting us know which you like the most.