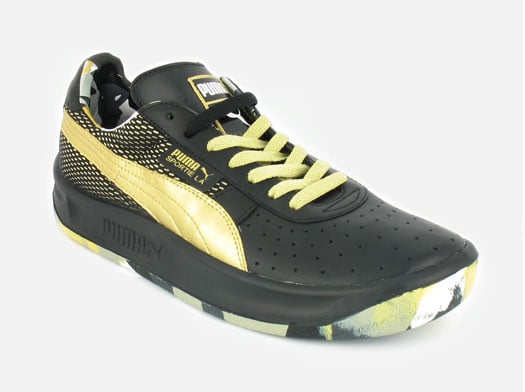 Puma and Sportie LA have collaborated on a limited edition model of Puma California sneakers. The shoes are limited to 150 pairs worldwide, and now available on Sportie LA's website for $109.95 with free shipping. Sportie LA has been in business for over 22 years and has become a staple of California sneaker culture by maintaining four unique stores in Los Angeles.
Click here to order your pair of the limited edition Sportie LA Puma California.
Click here to view Sportie LA store locations.