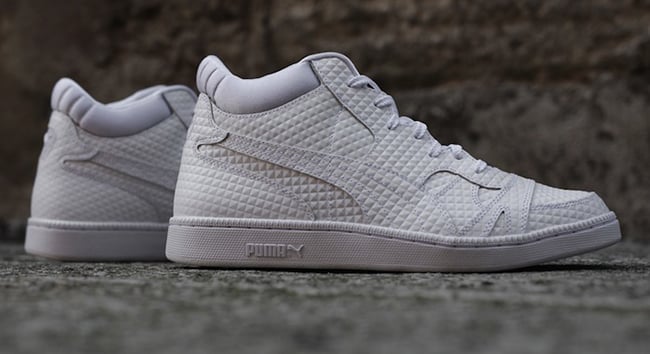 Puma rolled out the Becker OG last year and now they will bring more of a lifestyle touch to it. The Puma Becker Embossed 'White' which is now becoming available is a pair you might want to be careful wearing during the fall and winter months.
Done in all white, hence the nickname, the Becker Embossed edition features embossed leather through the uppers. A white rubber midsole is intact while the Puma branding can be seen on both sides.
The Puma Becker in white is stated to release in limited quantities, but the amount is unknown. Overseas retailers are now starting to stock the pair, which includes Coutie. Retail price is €130.00 which is about $145 USD. For a better look, check out the other images we have below.