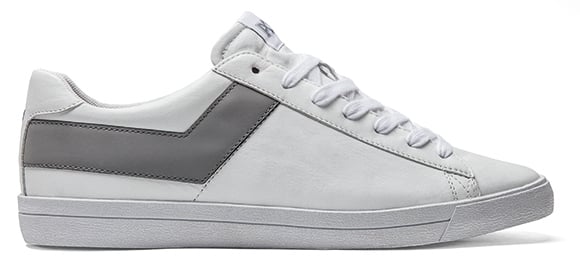 Pony is back with three new sneakers to share and is available soon. We introduce to you the Topstar Opus which is revamped for the modern day look.
In the Pony Topstar Flash Pack is two high-tops and one low top, all will feature 3M reflective material. We have a high top matte grey and black mono while another high is dressed in white/grey as well as the low top.
Inspired by the New York aesthetic and influenced by Pony; "Ripe with novelty, but never overdone". All three will release on November 22nd 2014 at Pony.com and select locations. The high top version retails at $75 with the lows priced at $70.