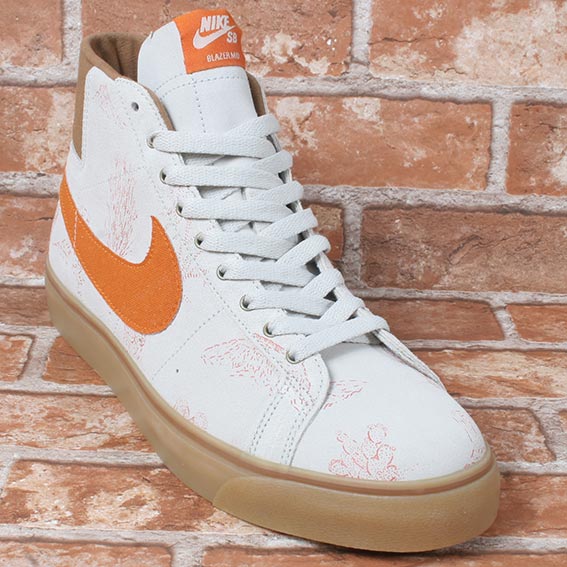 Poler has gotten their hands on a couple Nike SB's, the Zoom Verona and ACG Trainerendor Mid and now they are back adding their trademark on the Blazer.
Poler is known for their outdoor gear from cycling to hiking. If you take a look at their website you can see the use of orange which comes into play with their collaboration with Nike SB. If you look closely you can see shrubs stitched in the upper in orange upon a white base. Brown hits the heel, midsole, sole and the liner while the companies logo is also at the heel.
No word on a release date just yet, but the Poler x Nike SB Blazer could hit retailers as early as November.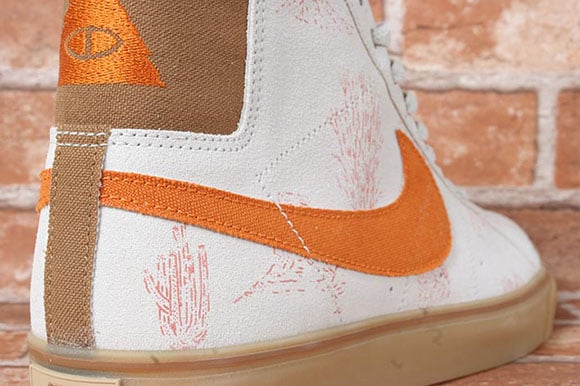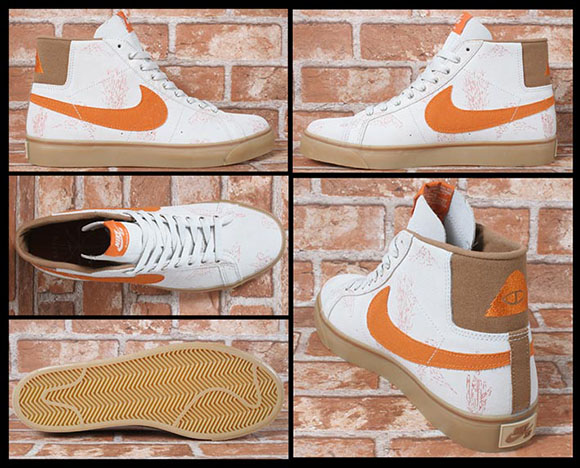 Source: spotaka