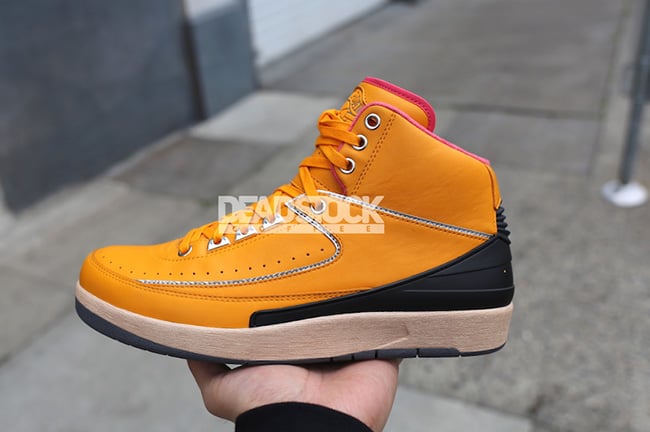 D'Wayne Edwards who was once apart of Jordan Brand moved on to form the Pensole Footwear Design Academy. With his ties still being strong with the brand, they have linked up for the Air Jordan 2 Pencil.
As you can see, this Air Jordan 2 is dressed to resemble those number 2 pencils. Through the base is Yellow which is the standard color while Pink lands on the liner for the eraser. Once you start sharpening your pencil, you will see wood which is replicated across the woodgrain textured midsole. Metallic Silver is seen through the pipping for the small piece of metal that connects to the eraser while Black wraps the heel and placed on the outsole for lead. The last detail is Pensole written on the inside of the tongue.
While it isn't known if the Pensole x Air Jordan 2 Pencil will actually release, if they do, we will supply you with the info. For those that want to check out the shoes live, they are on display at Portland, Oregon, at Deadstock Coffee. If you can't make it there, you can continue to scroll to check out more images.