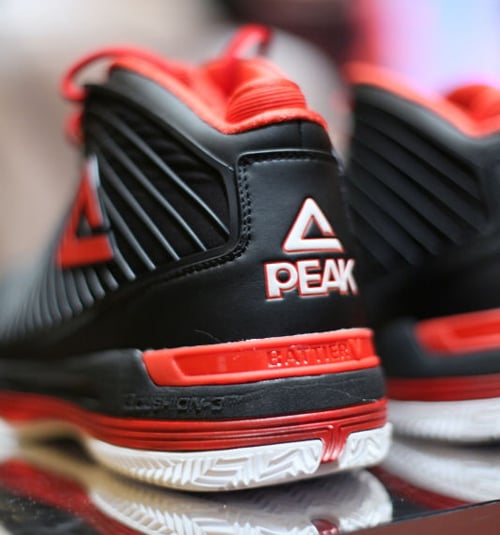 What we have here is two pairs of PEAK signature sneakers made for Shane Battier.

Chinese performance footwear is getting more popular as the years go by. Signing some of our very own NBA players doesn't hurt a bit either.

Not much is known about these as far as materials, cushioning systems and so on, but aesthetically they are pretty appealing. Both pairs will be available at PEAK retailers in the near future.

Would you cop a pair over some of the most recent Jordan Basketball products?