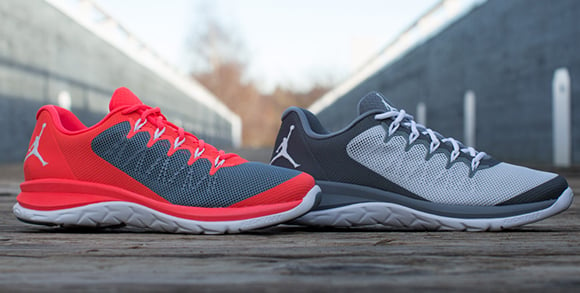 Over the years Jordan Brand has dived into different markets. We all know and love the brand for basketball sneakers but as a business they want to expand and we commend them for it. Last year, JB introduced their first running shoe, the Jordan Flight Runner and now they announced the 2nd model to come.
The way that Jordan Brand worded the press release for the Flight Runner 2, it almost seems as if they are more of a training shoe just like the Jordan Flight Flex Trainer, which will also debut the 2nd model of the series soon.
Using the Flight Flex midsole which has pristine cushioning while allowing flex in multiple directions. Dynamic Flywire lands on the uppers for a lockdown feel.
So far two color schemes of the Jordan Flight Runner 2 are slated for a February release, Infared/Graphite and Black/Anthracite/White. Retail price will be $120.