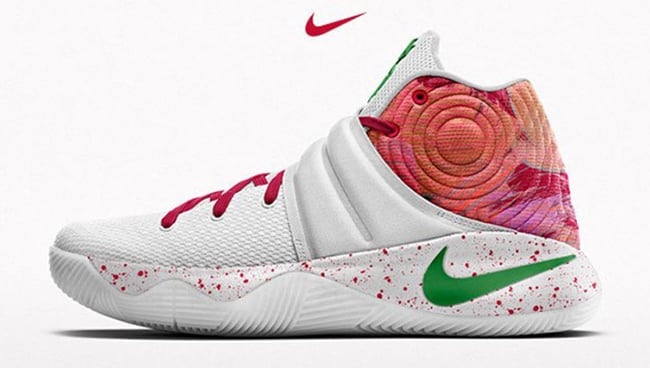 Fresh off the news that Nike is selling the Nike Kyrie 2 'Krispy Kreme', they recently have offered the same makeup for you to create from their NikeID system.
Known as the 'Ky-rispy Kreme', this special graphic has now arrived at NikeID. The good news here is you can replicate the pair of Nike Kyrie 2s exactly just in-case you can't get the version from the truck delivery.
There is a catch here that some of you may not care about. The first would be lacking the experience of actually purchasing the shoes from the truck. The second and probably the biggest is they will not come with the special Krispy Kreme donut box which does add to the overall appeal of the shoes.
For those that would like to purchase the NikeID Kyrie 2 Krispy Kreme, they have now landed at NikeID and retails for $165. Click here to get started.