Model: Nike Running – Nike Wildwood
Purpose: Running
Original Release: 1989
Updates: Nike Running News

The Nike Wildwood is an outdoor training and running shoe, and was first released in 1989. It was part of the Nike ACG series, or All Condition Gear. It was built tough to withstand the wearing outdoor environments, using special materials and design concepts.
Nike Wildwood History
[ratings]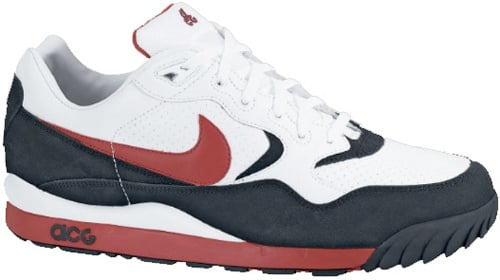 In 1999, the Nike Wildwood was reissued. The Nike Wildwood's leather instep and tongue helps protect the foot, and features the ACG logo. It was also reissued in 2003, in a variety of colorways.