Model: Nike Running – Nike Shox R4
Purpose: Running
Original Release: 2000
Updates: Nike Running News

In the year 2000, the Nike may very well have changed the running game as we know it. It features ground-breaking technology which took 16 years to develop. The shox system in the heel helps absorb the impact and uses it to the runner's advantage. The Nike Shox R4 was designed by Sergio Lozano and Bruce Kilgore, the man behind the Nike Air Force 1 (ones) and the Nike Air 180.
Nike Shox R4 History
[ratings]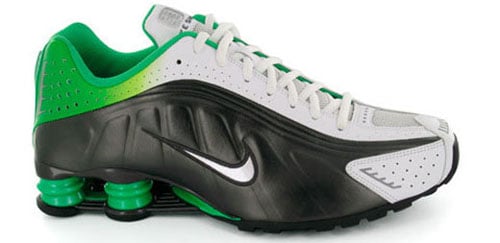 The overall design of the Nike Shox R4 is very futuristic, to say the least. It was produced in a variety of color ways, taking inspiration from track shoes. The Nike Shox R4 is featured on Nike iD, and a special European edition was produced in 2003.