Model: Nike Running – Nike Lava Dome
Purpose: Running
Original Release: 1981
Updates: Nike Running News

The Nike Lava Dome was the first in Nike's venture into outdoor footwear. It was designed for running and trekking, and was first released in 1981. It was made with suede or leather, with a tough, chunky outsole. Models produced later on featured ACG on the midsole.
Nike Lava Dome History
[ratings]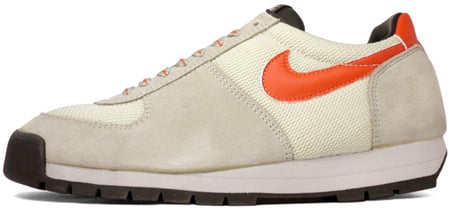 The Nike Lava Dome was durable and worked well. In 2000, Nike produced a women's version called the Lady Lave Dome. Also, in 2000, a high-top version was produced, called the Aproach.