Model: Nike Running – Nike Daybreak
Purpose: Running
Original Release: 1979
Updates: Nike Running News

The Nike Daybreak is an early running shoe that first released in 1979. It is a low-profile, low-top sneaker with a very simple look and attitude. The upper is made with suede and nylon for a lightweight advantage.
Nike Daybreak History
[ratings]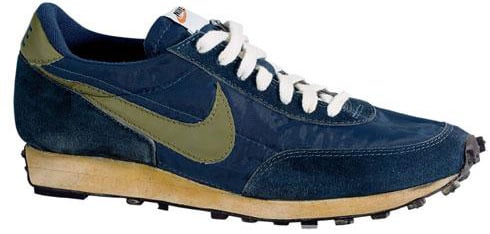 Technologically, the Nike Daybreak was ahead of its time. It featured a thick, flared EVA midsole and a cup innersole. A padded collar adds extra comfort to the runners foot. The Nike Daybreak has not since been reissued.