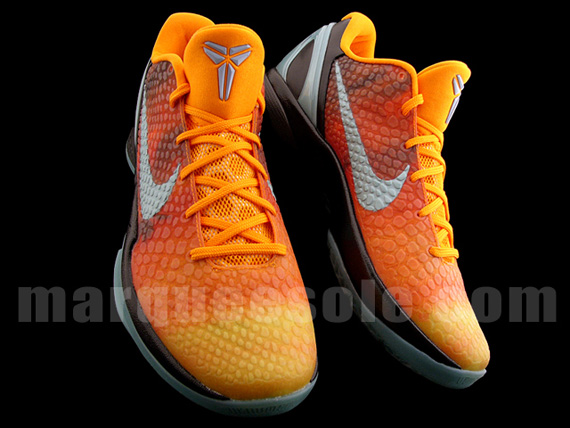 The Nike Zoom Kobe line is known for two things… 1) performance and 2) Amazing colorways!

Featured here is the 'Sunset' Kobe VI. It looks as if the ZKVI will be dropping an LA pack featuring the ZKVI 'Glass Blue', '3-D' and now 'Sunset'. Each shoe features distinctive designs highlighting different areas within LA boundaries. With such an awkward design, designers fully embrace the use of over the top colors to accentuate the models uniqueness.

No release information has been given but stay tuned for updates.