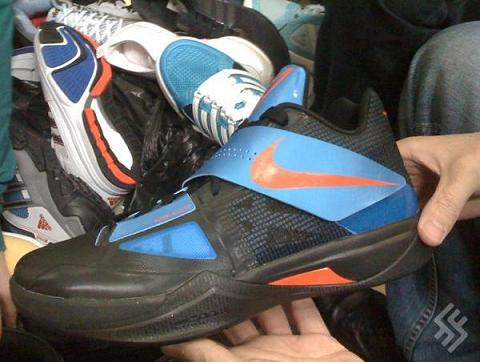 Before the Nike Zoom KDIII even hits retail, we would like to share with you a sample of the KD4.

Most of us already know that Nike begins the design process shortly after finalizing the newest signature product; it's been this way for years. The KDIII will be a lower cut sneaker, while the KD4 will be slightly raised but not quite to a full on mid top. A great mixture of materials from leather to the new 'Fuse' technology are applied to KD's kicks keeping it up to date with the newest performance aspects. Lastly, they are bringing the strap back for another go around, this time utilizing a diagonal midfoot strap to help keep the heel in place perfectly.

Hit the jump for more images and share your thoughts on the KD4.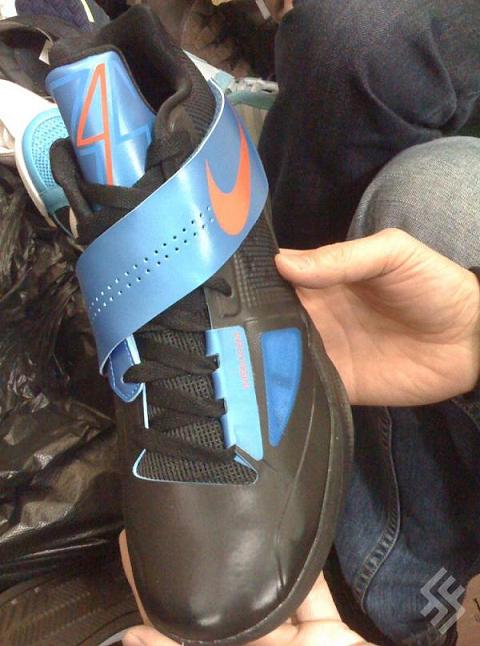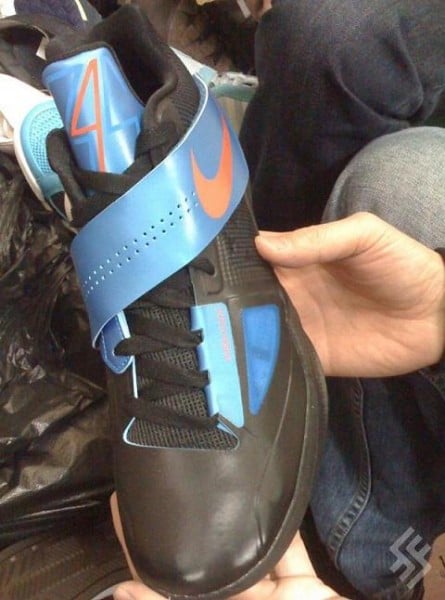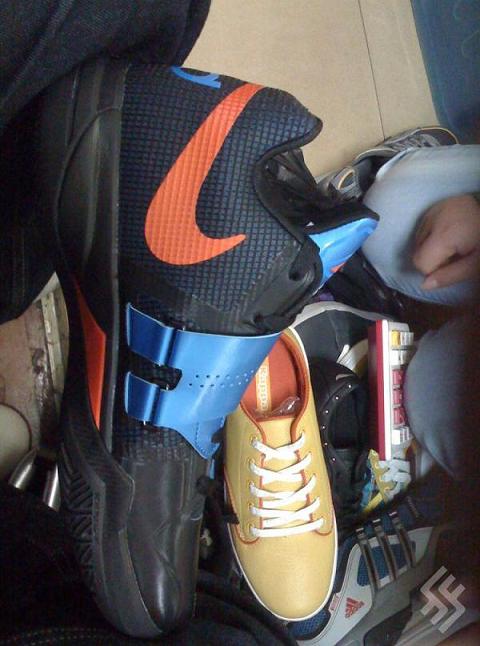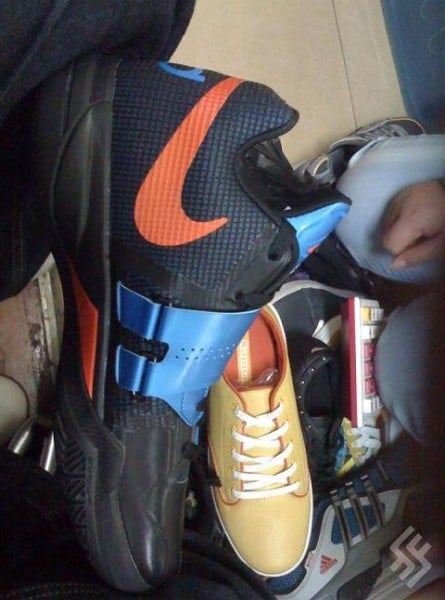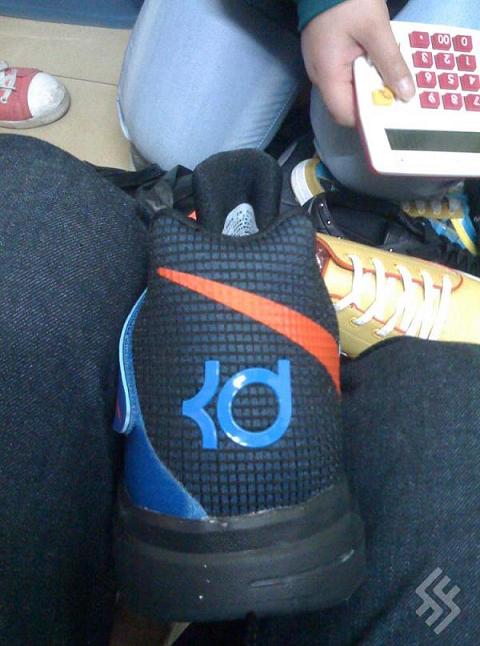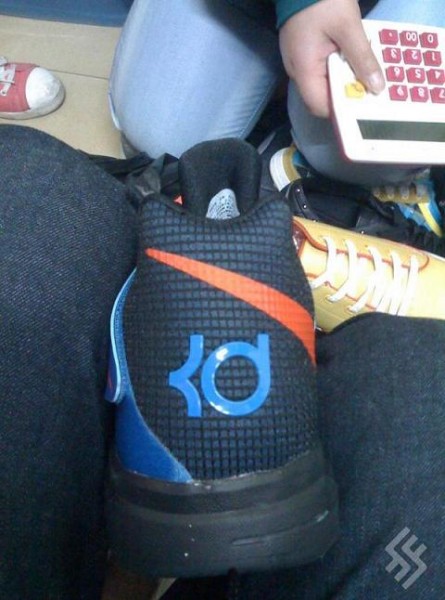 Via HoopChina