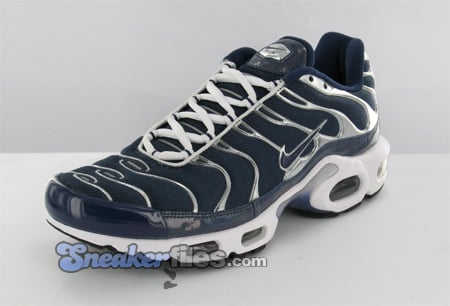 Recently Nike has released a Footlocker Exclusive version of the TN1. Released 10 years ago in 1998, the TN1 was the first trainer to incorporate the revolutionary Tuned Air cushioning system, a technology created and owned by Foot Locker. The secret to the Tuned Air sole – originally called 'sky sole'– is the specially designed tuned hemisphere: two balls strategically positioned facing opposite directions to ensure fine-tuned resistance, cushioning, stability and support. The TN1 is the ultimate mix of the latest in sneaker innovation and city life design inspiration – it represents the street.
TN1 is the ultimate sneaker of the street, to celebrate the new TN1 hitting Foot Locker on the 10th December we are asking people to submit a video about their street or city, whether its a park, community centre or shopping center. We want to know where you go and what you get up to and how you feel about your local community. All videos submitted to the website: www.representthestreet.com will be displayed for all Tuned fans to rate.The winner will be given £5,000 to benefit their own neighbourhood plus 3 limited edition Foot Locker Tuned sneakers. As a 2nd prize 10 lucky people will win a pair of exclusive limited edition TN1s given away straight from the production line. The winners will be chosen by a jury from the most voted for videos. Check out www.representthestreet.com and upload a 5 min video about your street or city or neighbourhood today.
You could be in with a chance to win £5,000 to invest back into your local community. Get representing now! This launch puts Foot Locker once again at the forefront of sneaker originality, bringing sneaker aficionados the latest and greatest from the biggest names in the industry. With more exclusives than ever before, sneaker lovers can always get their hands on the latest in street style at Foot Locker across the country. For more information, please visit www.footlocker.eu. The Nike TN1 is available exclusively at Foot Locker and costs £109.99.