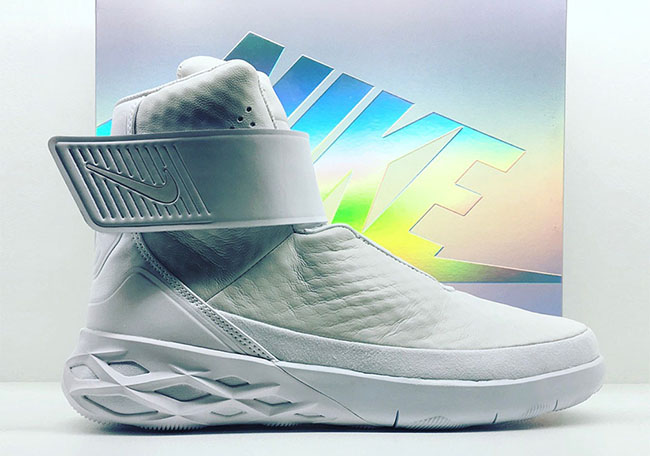 The Nike Swoosh Hunter is an upcoming new model from the brand that will take premium materials and form a luxury feel while also borrowing designs from past silhouettes.
One thing we can tell with the Nike Swoosh Hunter, the brand is taking a Nike Mag approach to them. While giving them a futuristic look, even the box they come with reflects the colors to a certain degree.
Breaking them down, the uppers feature hits of premium and tumbled leather, while an ankle strap that is a bit thicker then what we have seen used. The midsole has a unique design that is reminiscent of the Kobe 3, somewhat resembling a honeycomb.
Without a doubt, the Nike Swoosh Hunter is intended to be a luxury sneaker and with the Nike Mag coming later this year, we feel this model may be Nike's consolation prize if you miss out. Now, knowing they are flirting with luxury, you may want to know what they cost. According to USG Store who will be releasing this pair on February 6th has stated the retail price is $400 AUD which comes out to be about $290 USD.
So far there are two colors leaked of the Nike Swoosh Hunter, one in White and the other in Black. Both pairs you can see more images of below.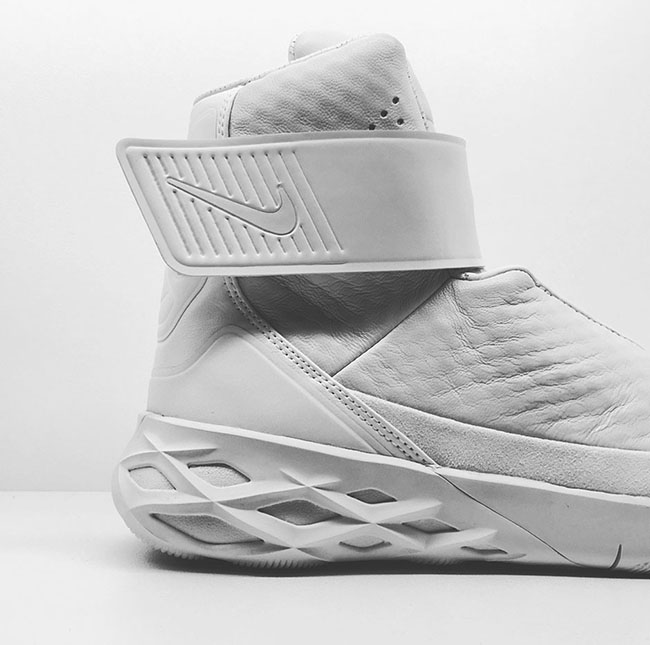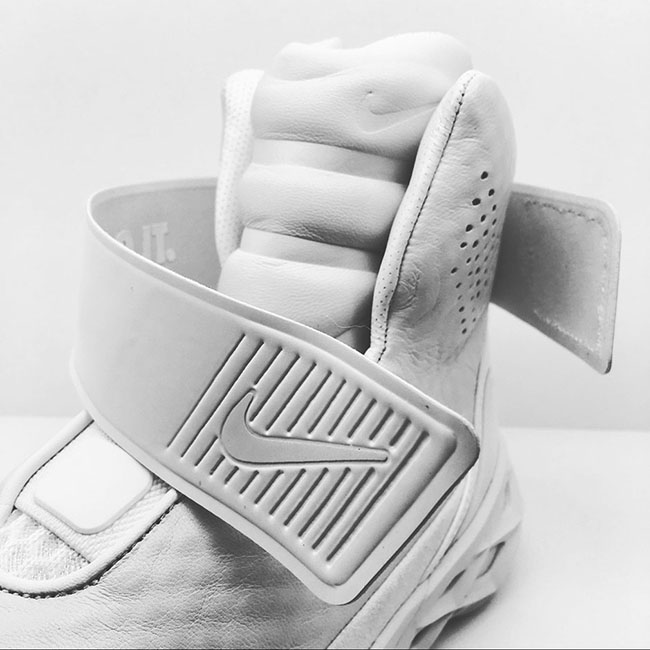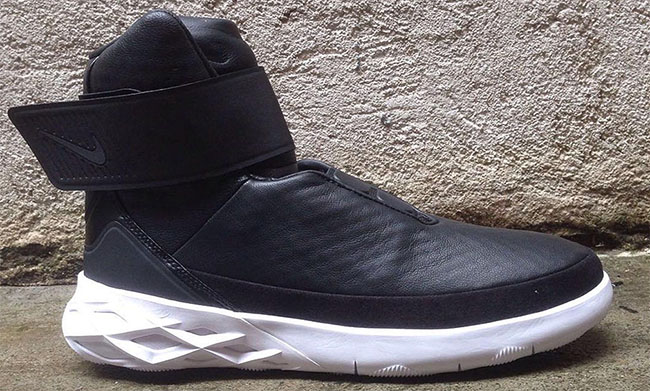 Source: primeathletic